Estates
A partnership between "Hassan Allam Holding" and "Crowd Strike" to provide cybersecurity solutions and advance the digital transformation process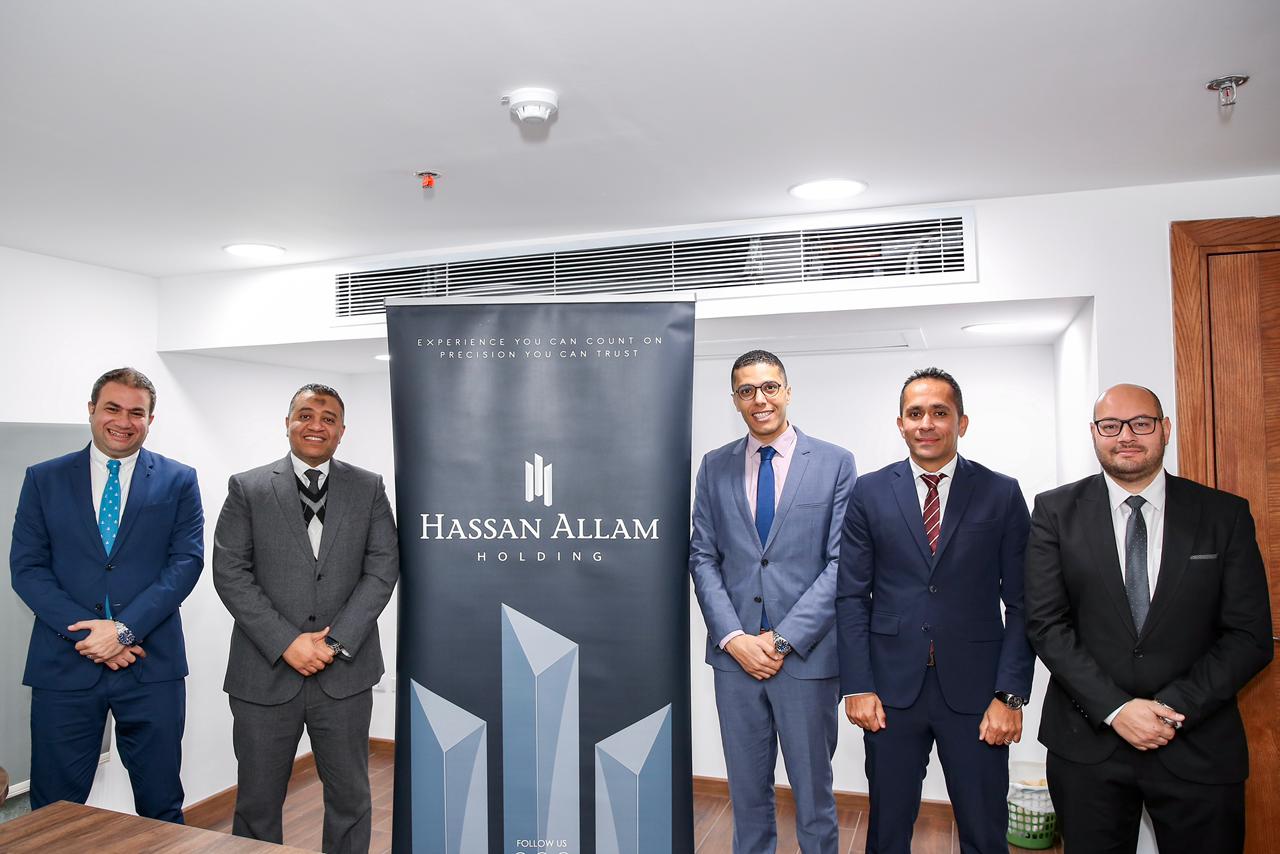 Eh Hussain
Hassan Company announced Allam Holding announced its partnership with CrowdStrike, the global cybersecurity company, in cooperation with GTS Egypt, to provide security software suitable for the company's digital transformation.
The partnership will provide an advanced platform that has the ability to predict cyber attacks and provide protection for the huge information network that will enable it to achieve its business objectives effectively and efficiently. For his part, Mr. Ali Kareem, Director of Information Technology Sector at Hassan Allam Holding Company, said that the company is proud of its partnership with CrowdStrike, a pioneer in the field of cybersecurity solutions, and GTS Egypt, which is specialized in the field of communications and information technology. Karim added that this partnership stems from his company's belief in the importance of taking proactive measures to secure their various businesses, which are increasing day after day, which requires the presence of a professional security cover that will be provided through this cooperation. 20220213 Kareem stressed that the increase in the company's business volume increases the possibility of its exposure to security attacks, and therefore we relied on the largest platform for various security solutions from Crowd Strike and GTS Egypt experts to ensure continuous follow-up and monitoring to analyze many security alerts and identify Hacked devices.
Crowd Strike distinguishes and proves its full confidence in the quality of its security solutions by giving it a million dollar insurance policy, and this is an exclusive service In the event of a breach.
Karim confirmed that the choice of Crowd Strike and GTS Egypt was successful because of their great and rich track record. With successes with several institutions such as banks, embassies and major companies. The security platform is also characterized by the ability to predict and sense the problem before it occurs, as it analyzes the incoming data and enters it into the company's data system if it is good, or prevents it in the event of a defect or suspicion of danger, and this is an advanced stage of protection before the attack long enough to address it.
20220213 On his part, Eng. Ibrahim Badawi, Information Security Expert and Regional Director of Crowd Strike Company, said, "We are pleased with our partnership with Hassan Allam Group and our assistance in facing Various security challenges to secure the fullest course of business.
.
)
He added that the crisis of the Corona virus epidemic and its repercussions that often imposed remote work require a safe environment for work amid the volume of information and data that people deal with via the Internet and are circulated between multiple devices.
CrowdStrike software also offers advanced solutions as well as the ability to gather information about security threats and respond to incidents security, and providing a platform for analyzing the behavior of various security threats.
GTS Egypt will provide solutions in the company's IT network infrastructure, integrated security, and value-added and high-quality services, enabling the company to achieve its business objectives. Eng. Mostafa Kamel, Managing Director of GTS Egypt, said that his company chose to cooperate with CrowdStrike because it suits the requirements of the digital transformation of Hassan Allam Holding Company and protects it from repeated attacks and discovers vulnerabilities that may threaten the information security of the company.