Article
"Invest in Saudi Arabia" .. A forum for the Ministry of Investment at Expo 2020 Dubai .. Kamal Amer, editor-in-chief writes: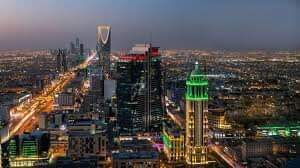 The Ministry of Investment is organizing the "Invest in Saudi Forum" next Monday at the Expo 300 Dubai at the Dubai Exhibition Center, which aims to introduce investment opportunities in the promising sectors in the Kingdom, such as: education and culture, tourism and sports, entertainment, communications and information technology, with the participation of representatives from government agencies, including: the Ministry of Culture, the Ministry of Education, the Ministry of Human Resources, the Ministry of Sports, the Digital Government Authority, the General Entertainment Authority, the Royal Commission for Al-Ula Governorate, the Royal Commission for Riyadh City, the National Center for Academic Accreditation and Evaluation, King Abdullah University of Science and Technology, the Public Investment Fund and the Human Resources Fund, in addition to a number of One of the Saudi pioneering companies.
The forum's work includes visual presentations and discussion sessions to highlight investment opportunities, in addition to a workshop to review the investor's journey, services and solutions Win presented to investors.
It is reported that the forum aims to build bridges of communication with investors and build strategic partnerships that contribute to increasing local and foreign investment, raising awareness of structural reforms in the Kingdom, in addition to introducing the role of the national investment strategy in promoting local investments.