News
Healthcare Providers Chamber: President El-Sisi's decisions were all in response to the demands of industry and investors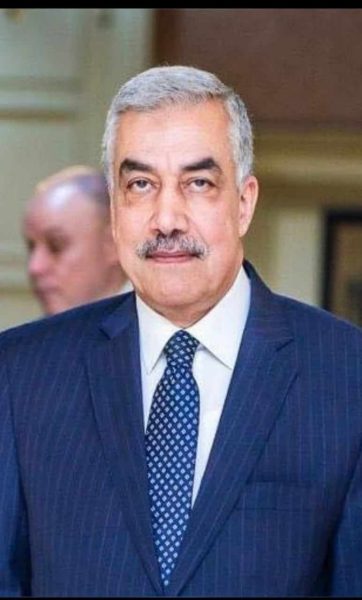 Fathi Al-Sayeh
Dr. Alaa Abdel Majeed: The decisions of the Supreme Investment Authority will contribute to solving the chronic problems that the investor has been suffering from for years
Dr. Alaa Abdel Majeed, Chairman of the Chamber Providers of care and owners of private hospitals in the Federation of Industries, according to the decisions of President Al-Sisi that he issued during his presidency of the meeting of the Supreme Investment Council, stressing that they all came in response to the demands of the manufacturers and investors, and we have always called for them to facilitate the investors and facilitate the establishment and management of their projects easily and smoothly for the benefit and interest of all parties, calling for the necessity Obtaining the golden license for medical projects. Himself, who heads the Supreme Investment Council, gives it strength and a guarantee that it will be implemented seriously and quickly, and it will also contribute to solving the chronic problems that the investor, whether foreign or local, suffers from.
The head of the Chamber of Healthcare Providers confirmed that, in view of the total decisions of President Abdel Fattah El-Sisi that he issued during the meeting of the Supreme Investment Council, we find that they are all to encourage investment and create an attractive climate for investment, on top of which is the special decision By approving a draft decision amending the text of Law No. 7 of 2017; To allow the foreign investor to be registered in the importers register, even if he does not hold the Egyptian nationality, for a period of years; This comes within the framework of the efforts exerted to allow the facilitation of import procedures for the foreign investor, because this decision in particular stimulates foreign investors to enter their imports or their production requirements, during the project work period, especially since the period of 362 Years are not few and enough to reap the fruits of the project.
As well as the decision Regarding facilitating the import of production requirements, which would contribute strongly to the rotation of the wheel of production and manufacturing with full workforce and operation in factories, as factories have suffered greatly during the last period from the lack of production requirements and the production wheel has stopped in many sectors.
2023 It is noteworthy that President Al-Sisi issued 22 He made an important decision during his presidency of the meeting of the Supreme Investment Council, and it was approved by the Supreme Investment Council, which pertains to various sectors and economic fields and aims to revitalize the Egyptian economy and achieve comprehensive development.