News
Professor of Politics and Public Administration, Dr. Shahjahan Pouyan, at the American University in Cairo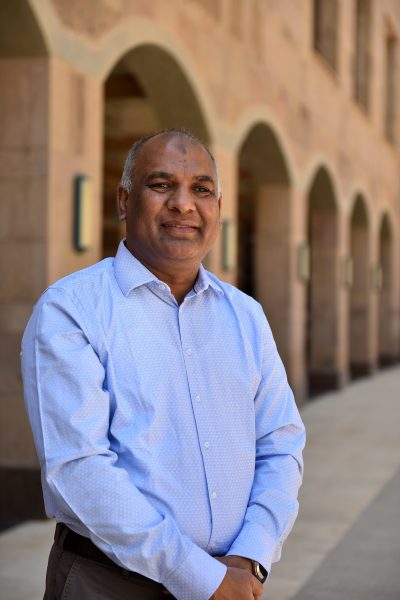 Fathi Al-Sayeh
Dr. Shah Jahan Pouyan, Associate Professor in the Department of Public Policy and Administration at the American University in Cairo and Associate Dean for Administration and Undergraduate Studies, recipient of the "Transformation and Developing Economies" award from the International Public Policy Association (IPPA). Pouyanne received the award for his contributions to the development of public policy and public administration in developing and transitional countries. The jury commended Pouyan's research work, and according to its decision: "Dr. Shahjahan Pouyan is a distinguished researcher with significant contributions in the field of health policy, governance, and comparative public administration. He also plays a leadership role in his university and community, and is an exemplary example of promoting the development of developing countries through public administration education."
Pouyanne expressed his happiness at receiving the award, saying: "I am honored to receive this award from the International Association for Public Policy, which is a prominent global network of public policy schools around the world."
Pouyanne's research focuses on how public administration works in developing and transitional countries. Specifically, he analyzes the role of governance in development, e-governance, public service delivery, public sector reform, decentralization and local governance, society and public policies, and his research contributes to an understanding of the challenges facing public administration in countries of the global south.
Pouyanne will formally receive the award at the Sixth International Conference on Public Policy in Toronto, Canada next month.
For more university news, follow us on Facebook http://www.facebook.com/aucegypt
and Twitter @AUC1919 Established in 1919, the American University in Cairo is an accredited American educational institution that provides distinguished education in the English language and is the center of cultural, social and intellectual life in the Arab world. The university is a meeting place for the world's cultures and a forum for discussion and extending the bonds of understanding between different cultures. It is also a vital bridge linking the East with the West and linking Egypt and the region with the whole world through scientific research and establishing partnerships with academic and research institutions and education programs abroad.
The university offers 39 a program for undergraduate students and 52 program for graduate students and two doctoral programs, where the curricula are based on education based on the liberal approach that encourages students to think critically and analytically to find innovative solutions to the problems and challenges facing the region and the world.
The American University in Cairo is an independent, non-profit, non-partisan, multicultural, interdisciplinary university that provides equal opportunity for all The students are recognized in Egypt and the United States of America, and all of its study programs are accredited by the Supreme Council of Universities in Egypt and by the American accreditation bodies. 1919