News
Ring releases the Battery Video Doorbell Plus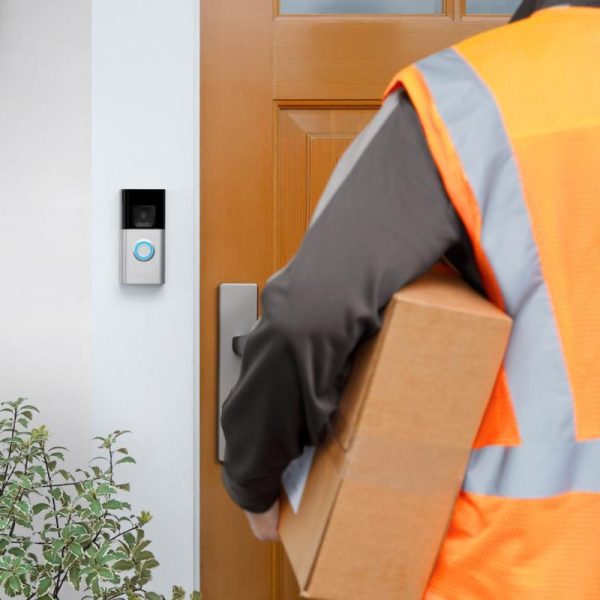 Aya Hussain
The newest video doorbell gives users a three-year battery life times the battery of the first version of the device with a number of energy-saving features
announced Ring, whose mission is to make residential neighborhoods more Security, announced the latest addition to its smart home security solutions, the Battery Video Doorbell Plus. The new product has a field of view of 600 X degrees, HD+ resolution and a battery that lasts Even Three added the first generation of video doorbells along with many superior security and customer convenience features.
AT "We are pleased to launch the Battery Video Doorbell Plus in the UAE, as it is an important step in improving security capabilities with battery-powered devices," said Mohamed Mirage Huda, Vice President, Emerging Markets, Ring. We look forward to improving the capabilities of our devices and providing customers with features such as high-definition, crystal-clear entryway, the highest-resolution Ring video doorbells, and color night vision. We leveraged this technology in our best-selling video doorbell to give customers a wide variety of options for securing their homes, based on Ring's commitment to providing homeowners with value, ease and peace of mind, and connecting with family from anywhere to protect people and property."
The Battery Video Doorbell Plus provides an angled field of view 150 X 600 pitch and resolution pixels With HD + technology, users get a full view of visitors and high-definition video of what is happening at the entrance of the house. Another useful feature is the alerts package that helps customers monitor deliveries by sending notifications when a parcel is detected in the parcel area (which is available when subscribing to Ring Protect Basic or Plus), in addition to a number of features that customers are constantly looking forward to, including the ability to Customize motion zones, define privacy zones, quick reply, live view, and two-way chat. The device is compatible with Alexa, enabling users to communicate with visitors and see and hear them through an Echo device or Fire TV. The device is also equipped with an easy-to-remove rechargeable battery, which can be connected to the Ring Solar Panel for a continuous supply of power, and can also be wired to the customer's existing doorbells for charging.
Battery Video Doorbell Plus can also support video capture on Ring indoor and outdoor security cameras by linking devices through the Ring app, and integrates with the Ring Alarm to capture video when an alarm is triggered
20230518 Since privacy is a top priority, the privacy and security settings on the Battery Video Doorbell Plus have been optimized to be configured via the app. Ring, including video encryption, supports Ring's total commitment to privacy, security, and user control.