Economy
Ibrahim Magdi Hussein: Implementing the decisions of the Supreme Investment Authority is a real solution to the problems of investors and raises economic growth rates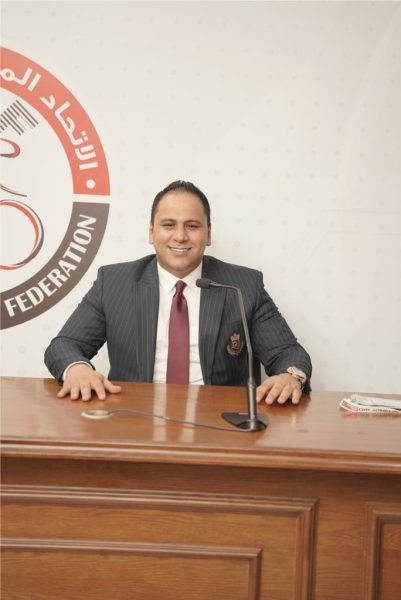 Fathi Al-Sayeh
20230518 Ibrahim Magdy Hussein, a member of the Investors Association in Sadat City, confirmed that The decisions approved by the Supreme Investment Council, headed by President Abdel Fattah El-Sisi, which amounted to a decision, is a quantum leap and a comprehensive and integrated plan that stimulates investments and attracts investors.
He said that the private sector is looking forward to flexible mechanisms and radical solutions to the problems and obstacles to investment in Egypt, noting that the Egyptian economy is capable of achieving rates High growth in the presence of a real and effective partnership despite the existence of global economic recession and global crises after the Russian-Ukrainian war.
Ali emphasized The importance of simplifying procedures and eliminating bureaucracy, in addition to preparing legislation to facilitate land ownership and foreign ownership of real estate, in addition to expanding the issuance of the golden license, which are decisions that are among the biggest incentives to attract domestic and foreign investment.
Ibrahim Magdy Hussein pointed out that the procedures for facilitating the import of production requirements help to increase production, deepen industrialization and attract foreign investment, in addition to the decision that no party may issue any additional burdens imposed on investors. , except after the approval of the Council of Ministers and the Supreme Investment Council, as this is an advantage that means the elimination of bureaucracy in the authorities and ministries, and that the Supreme Investment Council is the coordinator between the various agencies to prevent conflicts in their work.
And he said that the decision to reduce the financial and tax burdens on investors, which is useful in getting rid of the issue of the multiplicity of agencies that impose improvement fees on the investor, as he used to pay the same fees for each of them, in addition to the decision to refund the value-added tax And the acceleration of procedures, and the decision to create a stable legislative and tax environment through a tax document within five years, in addition to the decision to reduce tax burdens and avoid double taxation to stimulate domestic and foreign investment, in addition to strengthening governance, transparency and competitive neutrality in the Egyptian market, and expanding the jurisdiction of economic courts, in addition to a package of support for various sectors. Industry, agriculture, energy, housing and transportation, explaining that all these decisions will undoubtedly raise investment rates and increase growth rates rapidly.
He stressed that the implementation of these decisions on the ground represents a real solution to investment problems in Egypt and the speedy implementation of economic reform plans in Egypt, explaining that removing any obstacles or obstacles facing the local investor contributes to attracting foreign investments, and it also contributes to deepening local industrialization according to the state's plans. In addition, those decisions confirm that the state continues to move forward towards implementing the state ownership policy document to increase the participation of the private sector in investments by providing more incentives in order to improve the investment environment and climate.20230518