News
The Central Bank of Egypt obtains the "ISO" certificate in the field of business continuity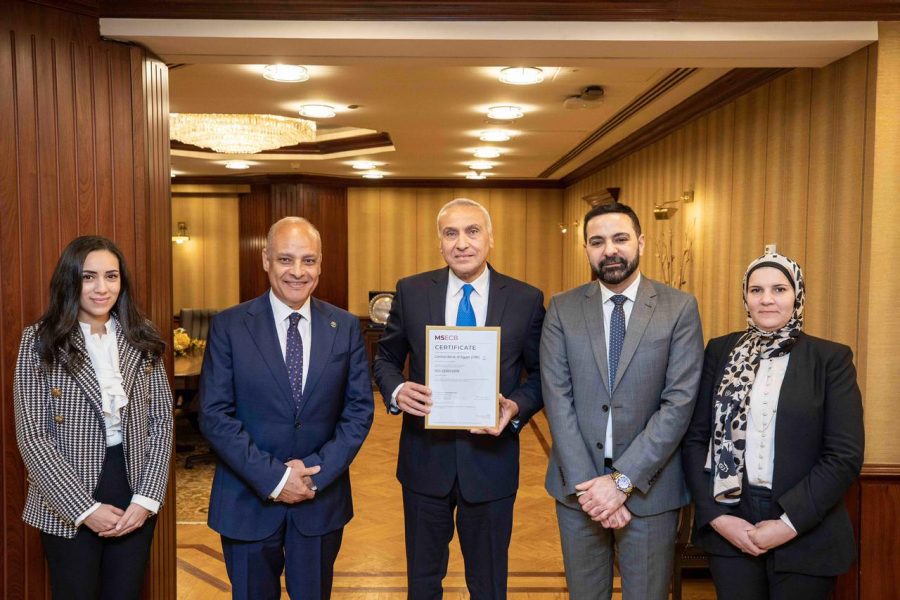 Fathi Al-Sayeh and Eman Al-Wasli
The Central Bank of Egypt obtained the ISO Quality Certificate 22301: 2019, in the field of business continuity by the MSECB company, which grants quality certificates and owns the trademark in the Middle East and North Africa region, as a result of the efforts and procedures undertaken by the bank to ensure the continuity of all its activities and all core banking operations and services with the required efficiency and quality. During times of crises and emergencies, in order to achieve banking stability and enhance confidence in fulfilling the bank's domestic and international obligations.
(The certificate reflects the size of the achievement made by the Central Bank in the field of business continuity, starting from the analysis and measurement processes through the design, implementation and development of the business continuity system, including the preparation of contingency plans, the preparation of alternative headquarters and verification of their efficiency through periodic tests, up to the training of the concerned employees On the latest international standards and practices to ensure the resumption of all essential operations and activities or their timely recovery in case of emergency as well as the protection of human resources and assets in order to preserve the role of the Central Bank of Egypt and its reputation locally and internationally.8003 The ISO quality certificate 22301 is the international standard for business continuity management in organizations according to the latest methods and practices International practices in this regard, to ensure the identification and management of existing and potential risks that may negatively affect the conduct of business in emergency situations.
The certificate was granted by MSECB, the company that grants quality certificates and owns the ISO trademark in the Middle East and North Africa region, through cooperation with Ofoq Integrated Solutions Company, which owns the rights to conduct many audits of administrative quality standards certificates in many industries and various fields of business.