News
Emirates Jewels is preparing to unveil the latest exclusive collections of jewellery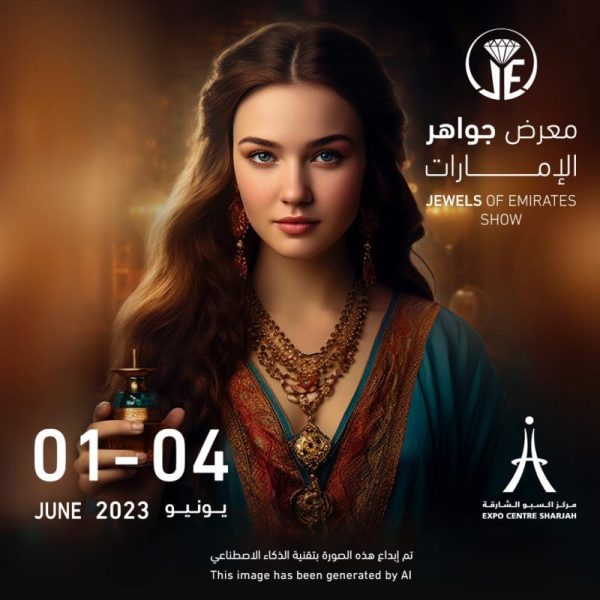 Aya Hussain
The Emirates Jewels Exhibition, organized by Sharjah Expo Center, is preparing during The period from the 1st to the 4th of next June, with the support of the Sharjah Chamber of Commerce and Industry, to unveil the latest exclusive collections of gold and jewelry, during its fourth edition, which will witness the participation of a large number of Emirati companies, an elite group of jewelry designers and goldsmiths, and the most famous local and international brands in gold, silver, diamonds and stones. Precious stones, pearls and watches.
The event is witnessed in its fourth session for the year 2023 An expansion of the exhibition area, which reached 05 thousands of square meters, with the aim of attracting the largest number of visitors who are expected to come to the exhibition to take advantage of the distinguished offers and view The latest fashion lines of ornaments and jewelry and the latest modern designs of gold and diamond sets and gold trends inspired by the Emirati heritage, in addition to participating in raffles for valuable prizes and winning many gifts offered by the exhibition to its visitors.
Consolidation of Leadership
HE Saif Mohammed Al Midfa, Chief Executive Officer, said For the Sharjah Expo Center: The "Emirates Jewels" exhibition was able to reserve an important place for it on the list of local events specialized in gold and jewelry. The number of participants and the attraction of new exhibitors and various local and international companies will make the halls of the "Emirates Jewels" exhibition full of many gold and silver artifacts and international and heritage jewelry inspired by the history of the Emirates and the Arab Gulf region, which meet many requests for various parties and events, and satisfy the tastes of lovers of excellence, luxury and yellow metal.
2023 His Excellency Al Midfa confirmed that this year the exhibition will also have a distinguished participation of young Emirati designers and talents who consider the event an important opportunity for them. To highlight their designs and creations, and to market the latest innovations of their institutions and gold and jewelry artifacts, and to develop their craft and marketing skills, through their participation side by side with major local and international companies specialized in the field of gold and jewelry.
The exhibition, which will open its doors free of charge to visitors on Thursdays, Saturdays and Sundays from 1 pm until 05 at night, and on Friday From 3:00 pm until 05 at night, it is an important opportunity to conclude deals, and it also allows the general public to purchase directly and see the latest creations and fashion lines in the field of crafting jewelry, goldsmiths and stones. Cream, pearls, and wristwatches. It also includes a special pavilion for perfumes that includes the most important companies and stores specialized in perfumes, incense, and oud.