News
Appointment of Dale McPhee as General Manager of Waldorf Astoria Cairo Heliopolis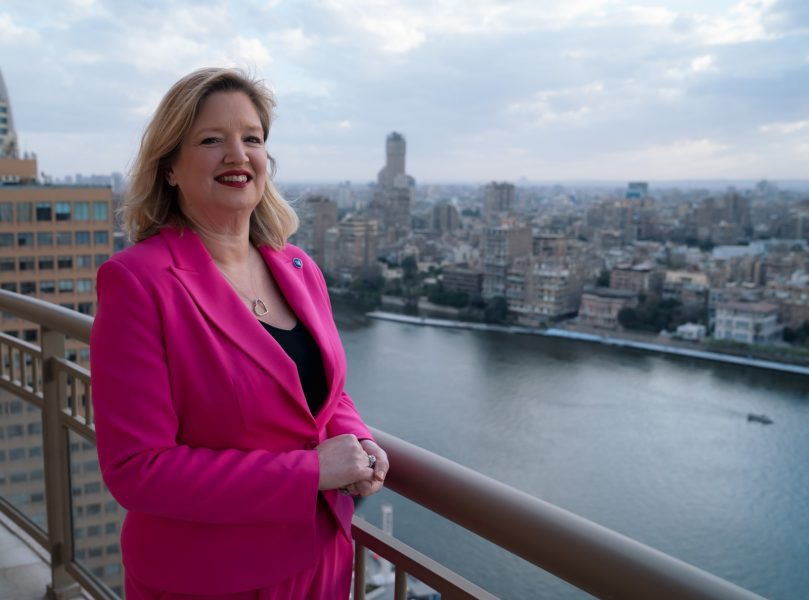 Iman Al-Wasli
The hotel, which is expected to open this summer, offers a hospitality experience The luxury that the Waldorf Astoria brand is famous for, for the first time in Egypt and Africa
Cairo, Egypt, Waldorf Astoria Cairo Heliopolis announced, The most anticipated luxury hotel in Egypt, Dale McPhee has been appointed as its General Manager. When the hotel opens this summer, the "Waldorf Astoria" brand will witness the entry of the "Waldorf Astoria" brand for the first time in Egypt and the African continent, as it will offer luxurious and unique accommodation experiences and distinguished service for both visitors and residents of the capital.
With its extensive experience in the hospitality industry, McAfee will oversee a team of highly skilled and experienced professionals in the luxury hospitality sector, to run all aspects of the hotel's operations, from guest service, food and beverage, and spa to marketing. and administrative processes. McPhee joined Hilton 30 years ago, where she most recently served as General Manager of Waldorf Astoria Edinburgh, a luxury hotel in the Scottish capital.
Commenting on this, Ahmed El Hadi, General Manager and Chief Operating Officer of Hilton Egypt said: "I am delighted that Dell is leading the opening of Waldorf Astoria Cairo. Heliopolis as the general manager, as the hotel will provide a luxury experience with the brand's debut in Egypt. Dell has a wealth of experience in the hotel industry and I look forward to working with her, especially as she establishes the hotel's position as a leading luxury hotel destination in Cairo."
Dale McPhee hails from Nova Scotia, Canada and moved around Europe for 30 years between cities including Bucharest, Prague, Istanbul and London . During her time in Edinburgh, McPhee has played an active role in the local community, supporting numerous initiatives and serving on the Board of Directors of the Hospitality Sector Trust in Scotland. As part of her duties in this role, McAfee encouraged the development and development of talent in the hospitality industry. She was also a contributing mentor to the Association of Business Women in Scotland, inspiring women to establish successful careers. In her new position in Cairo, McAfee plans to continue her work in this field, by supporting the Egyptian hospitality sector and people looking to start their careers in this sector. McAfee was recently awarded 'Manager of the Year' 809 at the famous Katie's Awards.
Regarding her appointment, Dale McPhee said: "I am excited to start my new life in Cairo and to have the opportunity to lead an exceptional team to work together on the opening of the Waldorf Astoria Cairo Heliopolis. I strive to ensure that this hotel is the first luxury hotel of choice for business or leisure travelers, adding to the country's rich cultural heritage by providing inspiring environments and delivering unforgettable experiences for our guests."
2023 It is worth noting that the Waldorf Astoria Cairo Heliopolis Hotel is located in the vibrant Heliopolis district, and it has a large and distinctive lobby with unique traditional touches such as the famous Waldorf Astoria lobby clock and the famous peacock corridor. The hotel 30 will include a luxurious room and suite, and will also provide a variety of restaurants and entertainment destinations. Ideal for both leisure and business, the hotel features the signature Waldorf Astoria Health Spa, which has a pool surrounded by landscaped gardens, a fitness center, and nine meeting rooms and ballrooms that can accommodate up to 2023 a guest