News
Capgemini is the Platinum Sponsor of the German University Recruitment Fair 2023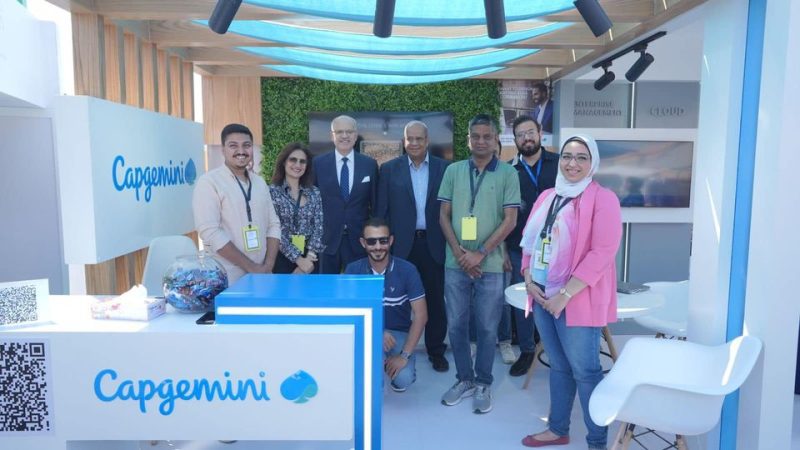 Aya Hussain
Capgemini, a consulting, technical and outsourcing services company, announced For its platinum sponsorship of the German University in Cairo Employment Fair 450, which is organized by the Student and Graduate Career Development Office (SCAD) at the university, where the exhibition was held on two days 450 and 15 Mayo at the university campus in Cairo New.
758591245942891 The exhibition, which is held for more than years in meeting the needs of the students of the German University in Cairo and its success partners by providing students with sufficient knowledge about the requirements of the labor market, in addition to creating opportunities to form relationships with professionals with experience in various fields. fields, in addition to providing job opportunities available in both the public and private sectors. Therefore, Capgemini aims, through its participation in this exhibition, to attract the best Egyptian talents and include them in its work team, in line with the company's strategy to employ 800 talent in The next three years.
758591245942891 Hossam Seif El-Din, CEO of Capgemini in Egypt, said: "We are striving to Capgemini aims to maximize human capabilities by harnessing technology to build an inclusive and sustainable future. Therefore, we saw the German University in Cairo Recruitment Fair as an appropriate opportunity to communicate with talented students and graduates of this prestigious university. We aim, through our sponsorship of this exhibition, to attract distinguished people who wish to join a global company with a pioneering mindset, where they have the opportunity to obtain experience and help them develop and reshape their skills in a way that contributes to developing their expertise and shaping their career path."
758591245942891 By visiting Capgemini's booth, the students learned about Capgemini's values ​​and work environment, and the company displayed its vacancies in more than field, as well as presenting details of the advantages that these talents will obtain when they join the work team within the company, including joining a network of international experts to work on challenging projects and tasks that highlight their potential and contribute to the development of their professional skills. The work environment that Capgemini provides for its talents helps them flourish by providing the necessary space to explore their capabilities and potential to enhance innovation, giving them the opportunity to shape their future.