News
Yahya Qutb: The opening ceremony of the Grand Egyptian Museum will have a positive impact on Egyptian tourism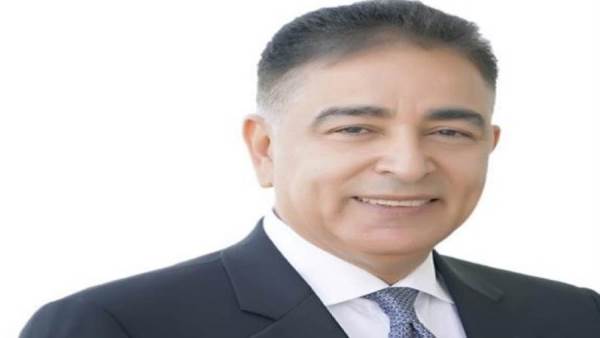 Eman Al-Wasly
Yehia Qutb: The opening ceremony of the Grand Egyptian Museum will have Positive Impact of Egyptian Tourism
Tourism expert Yahya Qutb said that Egypt possesses all the ingredients that qualify it to lead globally in the field of tourism, referring to Starting from 2022 in the years, Egypt witnessed a significant increase in the volume of incoming tourism to it, and this is due to several factors and efforts that have been made to improve the tourism sector in the country.
The tourist expert added that there are some factors that contributed to Egypt's success in increasing the volume of incoming tourism:
1- Improving security and political stability: Egypt suffered in previous years from major political and security unrest, which caused a decline in the volume of inbound tourism. But in recent years, Egypt has witnessed a great improvement in security and political stability, which has helped attract more tourists.
2 Attention to improving tourism infrastructure: Work has been done to improve tourism infrastructure in Egypt, including the development of airports, hotels, and tourist resorts, which has made the country more attractive to tourists.
3- Tourism promotion: Egypt has witnessed great efforts in promoting tourism, through advertising and marketing campaigns and participation in international tourism exhibitions, and this helped to enhance the image of Egypt as an attractive tourist destination.
4- Interest in providing unique tourism experiences: Egypt is a unique tourist destination, where tourists can enjoy culture, history, beaches and desert excursions. A variety of unique tourism experiences, which made it a favorite destination for tourists.
5- Providing high-quality tourism services: Egypt has established By improving hospitality and accommodation services, providing recreational activities, tourist trips and high-quality cultural experiences, which contributed to attracting more tourists.
6- Providing direct flights: Many airlines have opened direct flights to Egypt from different countries, which helped attract more tourists.
He explained that Egypt has facilitated procedures for obtaining visas for tourists, and improved security, health and safety services for tourists.
He pointed out that the recent activities held by Egypt, such as hosting the climate summit, the ceremony of transferring the royal shelters, the ceremony of the way of the rams, a shelter celebration, the discovery of the tomb of Tutankhamun, in addition to that the world is waiting for the opening of the Grand Egyptian Museum, which will have a very positive impact on Egyptian tourism. .