News
Peugeot launches the Inception concept at CES 2023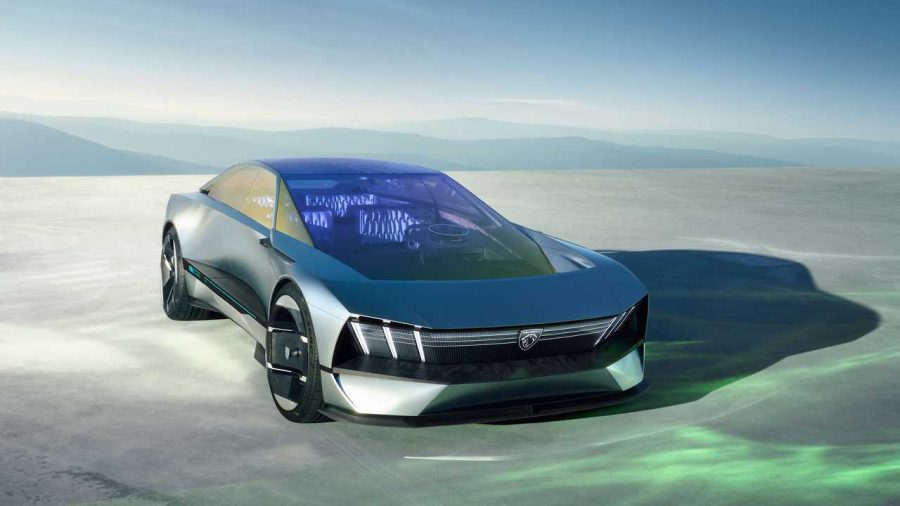 Aya Hussein
The French company Peugeot launched its new experimental model, the Inception, in the framework of The activities of the CES exhibition 2023, which comes to complement the fierce designs and sharp and pointed sides that have characterized its cars in recent years, with familiar design elements such as "triple" headlights Claws", in addition to a fully glass cabin and a large number of digital technologies across the cabin and the exterior structure, to lead the French Lion sign to a bolder future for the company's electric models, and the car, which is about 5 meters long, displays the company's direction in designing its future electric models, and the revolutionary design language that You will use it in its products starting from the year 2023.
The car includes two electric motors that generate 506 horse power ( (kW), with AWD, battery pack kWh, provides an operating range of up to 506 km, and the battery also has a power of 800 volts to add up to How much in less than 5 minutes of fast charging if it is empty of energy.
The Inception contains the new generation version of the Peugeot smart i-Cockpit with a Hypersquare steer-by-wire system, which replaces the traditional steering wheel and allows the driver to control driving and functions by swiping the fingertips on a central digital touch screen, with the presence of a system The fourth generation of autonomous driving provides passengers with relaxation and enjoyment of the journey and the content displayed through the panoramic screen that replaces the Hypersquare control systems.
It is noteworthy that the experimental car is the latest effort by the Peugeot brand to convert its fleet of models to electric operation, as the company plans to launch 5 completely new electric models over the next two years before switching to electricity by % in its European model fleet by 2023.