Economy
The Minister of Supply…continues his meetings in Italy by meeting representatives of the specialized Italian company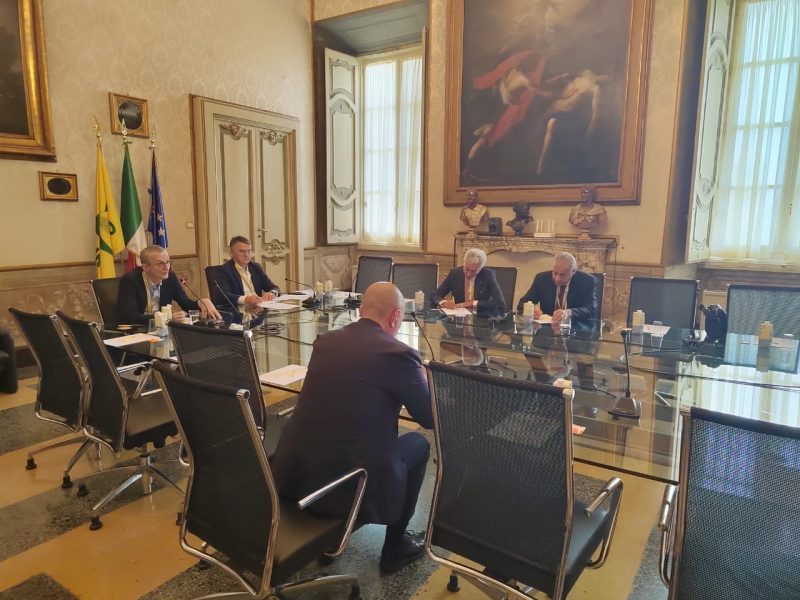 Aya Hussain
on the sidelines of his participation in the meeting of the General Assembly of the Global Alliance for Markets Farmers in Rome, Prof. Dr. Ali El-Moselhy, Minister of Supply and Internal Trade, and in the presence of Dr. Alaa Ezz / Secretary General of the Federation of Chambers of Commerce, met with representatives of the Italian company and the consultant who will design and implement one-day markets according to the existing situation in Egypt
931613991382601 Al-Moselhi indicated that it was agreed in principle on the importance of this project, and added that the Italian side was able to support the project with an amount of 2 million Euros to start working on the detailed project brochure. Al-Moselhi indicated that on the ninth of June 600 the provisional version of the agreement will be presented and reviewed by the Egyptian side.
931613991382601 Confirming that the end of June 600 will be done Expectation Prof. Dr. Ali Al-Moselhy, Minister of Supply, emphasized that this project is very important to support the supply and supply chains from the source, whether with agricultural products or products of the food industry, so that they are provided directly.
Prof. Dr. Ali Al-Moselhi pointed out that His Excellency the President of the Republic had previously directed the importance of establishing and organizing wholesale and half-wholesale markets in all governorates, stressing that what is being discussed in Italy will be a real beginning for these projects in the near future. Urgent.