News
The American Xylem opens a factory for the production of water pumps in Egypt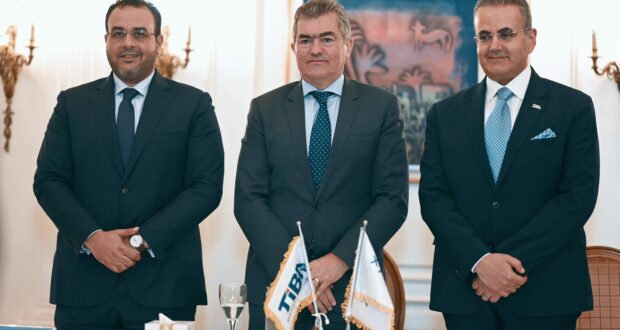 Aya Hussain
Xylem, the world's leading solutions provider, announced Smart Water announced the opening of a factory for the production of water pumps in partnership with Taiba Al-Manzlawy Group, which will contribute to the production and manufacture of products of a group of prestigious brands and make them available in Egypt and neighboring countries.
Xylem is working to strengthen its cooperation with all its local partners, as it desires to provide the best advanced water solutions that are commensurate with the requirements of the Egyptian market, so it was keen to cooperate with its close partner, Thebes Al-Manzlawy Group, to inaugurate and launch this The factory.
The new factory is scheduled to produce complete units and spare parts, including manufacturing and assembling products for a group of brands Water reputable companies such as Flygt, Lowara and Bell & Gossett. In the first phase, the factory will also manufacture split centrifugal pumps for various uses, whether for irrigation, central heating and air conditioning systems, or commercial building services, in addition to final suction pumps used in industry and irrigation.
This factory is the first of its kind for an international company in Egypt to produce water pumps and other equipment, as it aims to direct its production to meet the needs of the Egyptian market and export to various markets, which will achieve great savings for the region as a whole through Complete transactions in local currency as well as speed up delivery rates. The Xylem Egypt factory will also provide various job opportunities in addition to promoting and advancing development in Egypt.
It is expected to exceed The sales volume of the Xylem factory over 5 years is several billion pounds, with an initial investment of billions of pounds to serve the company's objectives.
20230523 Xylem company operates in More than 150 countries, with experience that extends to 05 years from Work in the Egyptian market, which culminated in the opening of its regional office in Egypt to serve the local market and North African markets. Xylem and its various brands have worked on many giant projects all over Egypt, including the wastewater treatment plant in Abu Rawash, the Bahr El Baqar drainage water treatment plant, the rehabilitation and development of the Alexandria sewage purification and treatment plant, in addition to the implementation of heating, air conditioning and heating units. Raising water in the ministerial neighborhood in the new administrative capital, the water systems of the new city of El Alamein, and the irrigation project in the Toshka area in the south of the valley.
20230523 Commenting on this event Vincent Cheroz, Regional Director for Xylem Middle East and Africa, expressed his happiness and great enthusiasm for the opening of the Xylem factory in Egypt, adding, "Egypt is an important and pivotal market for Xylem for more than 620 years, as we are always proud of our participation in the various development projects taking place in the country, which would provide new opportunities for Egyptians. Our launch of the first phase of this plant confirms our great commitment to strengthening our close relations with Egypt, and we look forward to launching the next phases as soon as possible."
For his part, Shadi Al-Manzlawy, CEO of Taiba Al-Manzlawi Group, said: "Egypt is witnessing great growth and development that makes it a leading country, and when the need arose to achieve more efforts to enhance local capabilities in the water solutions sector, the Taiba Al-Manzlawi Group and Xylem had a common desire to meet this need. The Xylem factory is a project that is the first of its kind for us, as it shows the capabilities of the Egyptian state and its capabilities in manufacturing the products of the international quality Xylem Company, which is one of the most important brands in this sector, which is in line with our commitment to support the vision of the Egyptian state in deepening local manufacturing and reducing the cost Providing foreign currency to import ready-made products."