News
With the aim of discussing ways of joint cooperation, the President of the Egyptian Post meets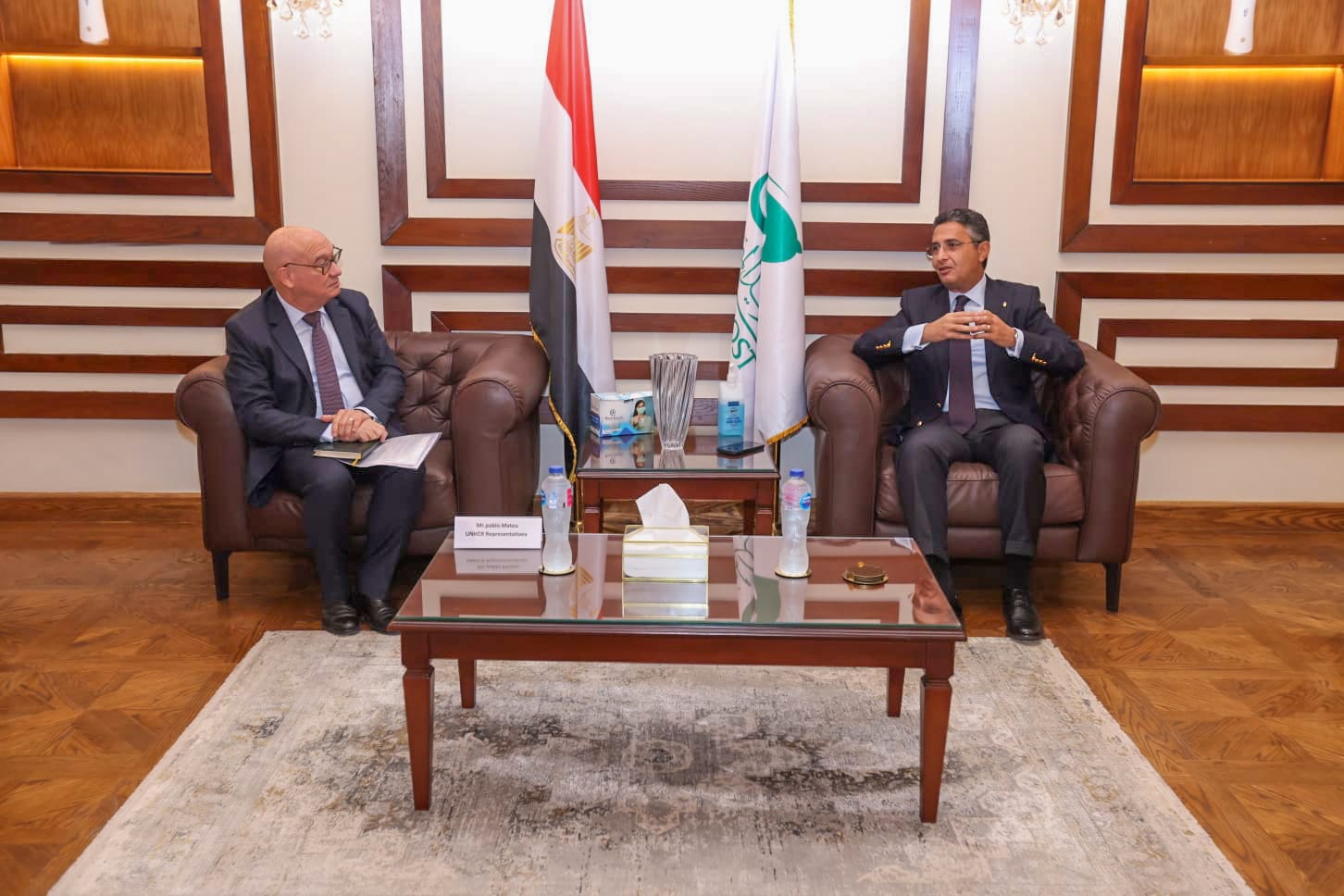 Iman Al-Wasili Monday
Today, Dr. Sherif Farouk, Chairman of the Board of Directors of Egypt Post, received Mr. Pablo Mathieu, the representative of the United Nations High Commissioner for Refugees in Egypt, with the aim of discussing and doubling aspects of cooperation between Egypt Post and the United Nations Commission regarding the disbursement of financial aid to refugees in Egypt.
Dr. Sherif Farouk said that the Egyptian Post has been disbursing refugee aid in Egypt since 2014 until now through post offices with efficiency, by accreditation On the wide geographical spread of the branches and their coverage all over the Republic, as the dues are disbursed to approximately 171 a thousand refugees and asylum seekers from 08 Nationality through post offices at the level of the Republic using the latest systems and modern technological means to ensure that the service is provided at the highest level 1452 Dr. Sherif Farouk added that Egypt Post is keen to open up prospects for cooperation with all institutions and entities. This allows the development of postal services and the provision of new services to postal customers.
On his part, Mr. Pablo Matteo, representative The United Nations High Commissioner for Refugees in Egypt emphasized the important and successful role of the Egyptian Post in disbursing aid to refugees through post offices with the latest technology, relying on the iris scan, which enables it to digitally identify the beneficiaries using the latest biometric systems to ensure the disbursement of subsidies to the beneficiaries in high quality and in a timely manner, pointing out to During the meeting, ways of joint cooperation were discussed, expressing the UNHCR's pride in cooperating with the Egyptian Post and its full confidence that the Egyptian Post performs this service for refugees to the fullest and with the required quality. Pablo Matteo, representative of the United Nations High Commissioner for Refugees, also praised the development of Egypt Post in infrastructure and technology, as well as the development and spread of post offices and their transformation from the traditional form into offices. B All services are provided to ensure that all transactions are provided with a high level of quality.