News
The Minister of Trade and Industry chairs the first meeting of the Textile Industries Council after its re-formation
Fathi Al-Sayeh
Assigning the Council to develop a comprehensive plan to develop the textile industries sector, starting with cotton cultivation and ending with the final product
Nevin Jameh, Minister of Trade and Industry chaired the first meeting of the Council Textile industries after restructuring, where the meeting reviewed the plan to develop the cotton cultivation system and improve the spinning, weaving and ready-made garments industry.
The meeting was attended by Dr. Ahmed Mustafa, Chairman of the Board of Directors of the Holding Company for Spinning and Weaving, and Eng. In the Federation of Industries, engineer/ Mahmoud Abdel Samie, representative of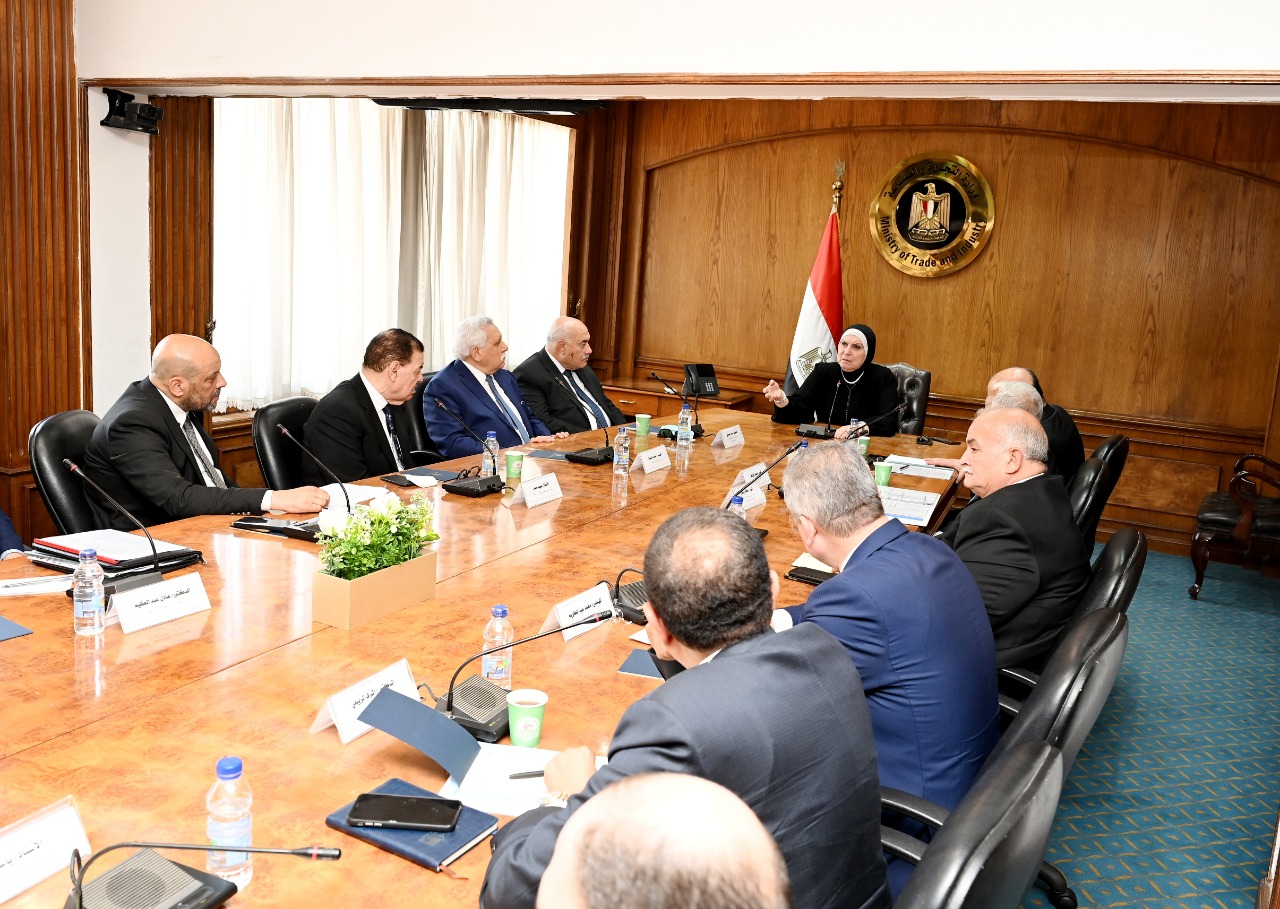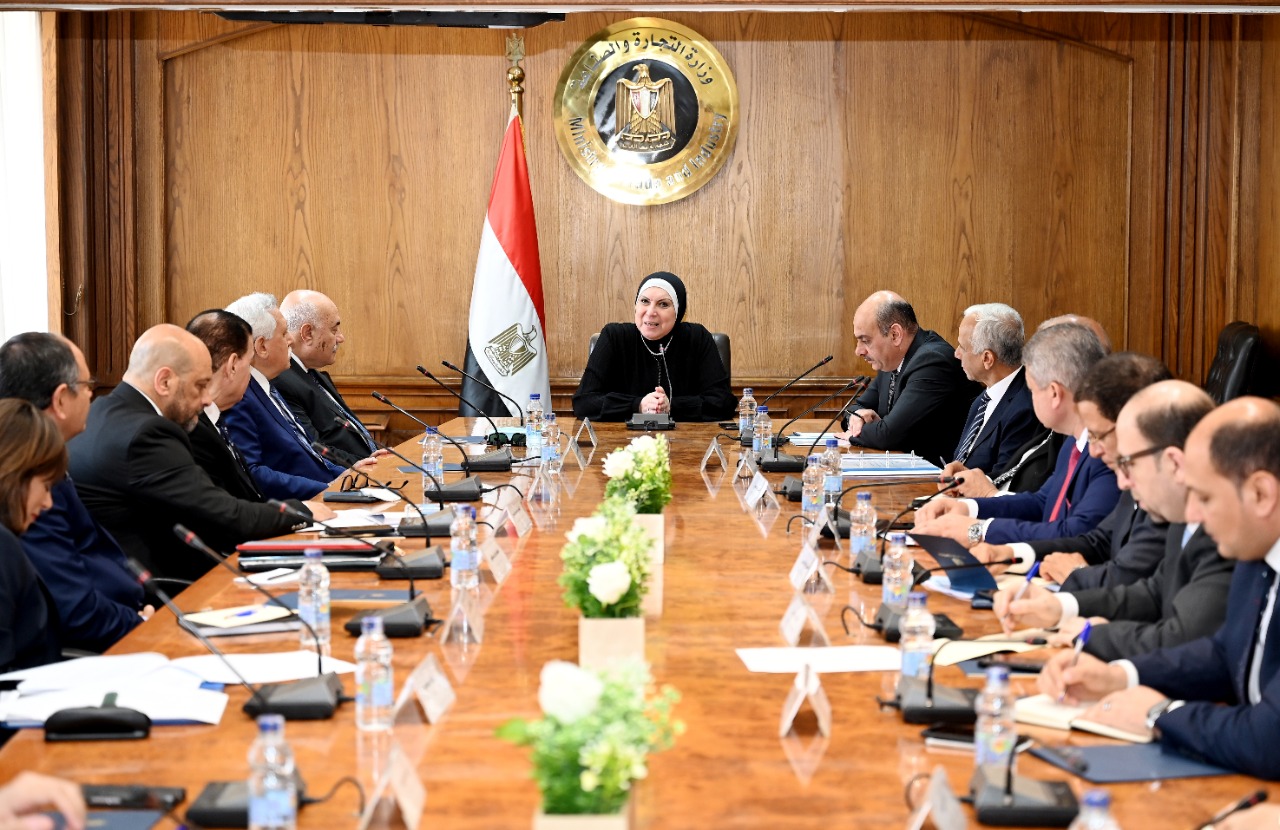 Chamber of Textile Industries in the Board of Directors of the Federation of Industries and Mr. Saeed Ahmed, Chairman of the Export Council of Spinning Textiles, Mrs. Marie Lewis, Head of the Export Council for Ready-made Garments, Dr. Adel Abdel Azim, Undersecretary of the Agricultural Research Center, and Eng. Mahmoud Amin, Mr. Hazem Wagdy, and Mr. Mohamed El-Sayed are experienced, along with Major General Muhammad Al-Zallat, President of the Industrial Development Authority, and Major General Kamel Hilal, Advisor to the Minister For Industrial Projects and Dr. Ashraf Al-Rubaie, Head of the Qualified Industrial Zones and Professions Unit Dr. Mahmoud Mahrez, President of the Cairo Investment Company, Eng. Mohamed Abdel Karim, Executive Director of the Industrial Modernization Center, and Dr. Mohamed Labib, Assistant Minister for Trade Policies
The Minister affirmed the interest of the political leadership and the government in upgrading the spinning, weaving and ready-made garments system to meet the needs of the market Domestic and export to foreign markets, by taking advantage of the great agricultural and industrial components of the national economy in this regard, as well as benefiting from the medical reputation and the distinguished position of Egyptian cotton in all global markets
Jameh indicated that the new council includes representatives from all parties Concerned with the development of all the spinning, weaving and ready-made garments industry in Egypt, as it aims to develop a comprehensive vision for the advancement of this vital sector, pointing out that the state aims to expand in all production stages, starting from the cultivation of Egyptian cotton to the full product.
The Minister pointed out that the Council will, during the coming period, develop a comprehensive plan for the development of the textile industries sector, which includes the current situation of this industry and the most important opportunities and challenges it faces, in addition to improving Diem Development Proposals
Jameh noted that the private sector is a key partner in the economic development system in Egypt, pointing to the political leadership's directives to strengthen partnership with the private sector to participate in all projects that are implemented on the land of Egypt in all sectors Productivity and Service
On her part, Mrs. Mary Lewis, Head of the Export Council for Readymade Garments, pointed out the importance of placing Egyptian cotton on the list of strategic industries in the national economy, pointing to the importance of increasing state support for the Agricultural Research Center in order to develop cotton cultivation in Egypt. And the expansion of the cultivated areas to reach 600 one thousand acres. The inputs of the production of the textile industry and ready-made garments in Egypt locally, which include, in addition to cotton, synthetic fibers and polyester threads, pointing to the importance of increasing the added value of the Egyptian product and increasing its competitiveness in the local and foreign markets. Mustafa, President of the Holding Company for Cotton, Spinning and Weaving For Garment, the comprehensive development plan that is currently being implemented in the subsidiaries of the holding company represents a major part in the development of the Egyptian textile industries system, stressing in this context the keenness of the holding company to supply private sector companies with production requirements such as yarn instead of importing them, which contributes to increasing the value Addition to Egyptian cotton and reduce import rates
For his part, Dr. Adel Abdel Azim, Undersecretary of the Agricultural Research Center, stated that the Ministry of Agriculture is ready to provide all the needs of the national textile and ready-made garments industry from raw materials, pointing to the importance of developing a clear plan. On the needs of the Egyptian cotton industry in order to expand the cultivation and production operations according to the actual needs