News
The weekly harvest of the Council of Ministers during the period from 21 to 27 May 2022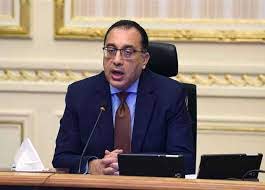 Aya Hussain
The Media Center of the Council of Ministers published a report that included infographics, in which it shed light on the weekly harvest of the Council of Ministers, during the period from 21 until 27 mayo 2022, which included the approval of a number of decisions, as well as the meetings and meetings held by Dr. Mostafa Madbouly, Prime Minister, in addition to the activities he carried out.
The report stated that A number of decisions were issued, including a decision approving a draft decision to allocate space 40.49 feddans in the district of Gerza – Balayat, Giza Governorate, from State-owned land for the benefit of Giza Governorate, for the use of Her mother decided to establish a complex of automated slaughterhouses, in the context of seeking to develop meat slaughterhouses outside the residential block, and to provide them with modern technologies, in addition to approving a draft decision to amend some provisions of Presidential Decree No.
for a year 2019 Establishing a private university called "Sphinx University" in the new city of Assiut, in connection with amending the name of the College of Applied Health Sciences and Nursing, to become "College of Applied Health Sciences Technology," adding the College of Nursing to become an independent college, in addition to approving a draft decision reducing Study expenses for international students in some universities subject to the provisions of the Universities Organizing Law promulgated by Law No. 100 For the year 2017, except for universities located within Cairo, minutes of meetings No.
were also approved. of the Higher Compensation Committee, formed by Prime Minister Decree No.