News
Scientific research opens the door to applying for membership in the Arab German Academy through the website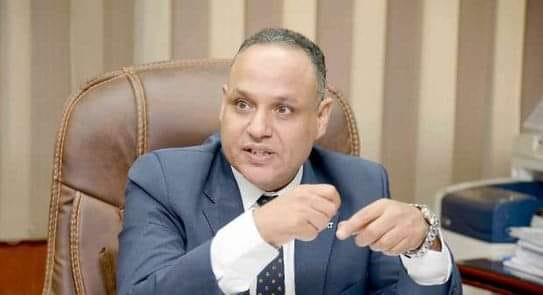 Eh Hussain
The Academy of Scientific Research and Technology has been designated; Official website: www.asrt.sci.eg To apply for membership in the Arab German Academy of Sciences and Humanities, for distinguished young researchers, knowing that the deadline for applying is 60 next April
provided that the applicants are affiliated with a German university or research institution or any Arab country, and who work in all fields of natural sciences, biological sciences, technical sciences, arts, social sciences and humanities, and passed on PhD from 3: 60 years.
This will provide great opportunities to deepen the scientific dialogue between Egypt and Germany with the aim of promoting research exchange between Egyptian and German researchers from various academic disciplines in a German or Arab research institution.
The Arab German Academy of Sciences and Humanities provides its members with all means of financial and administrative support to implement innovative multidisciplinary projects in various fields of research, scientific policy and education. Where members are free to develop an approach to ideas and research within the framework of Arab-German research cooperation by preparing their own activities, AGYA provides its members with unparalleled opportunities to enhance their research career and expand the international network. The submission must be in English, and the application documents are available via the link Next: www.agya.info/https://agya.info/about-us/cfm2022
.
Dr. Mahmoud has been appointed Saqr, President of the Academy of Scientific Research in 2021 Co-Chair of the International Advisory Council, which includes an elite group of Arab and German scientists and experts, and representatives of internationally renowned academic institutions
The regional office of the Arab German Academy of Sciences was also officially opened at the headquarters of the Academy of Scientific Research and Technology in
. , in implementation of the memorandum of understanding signed by both academies in the presence of the Minister of Higher Education and Scientific Research in Berlin in July 295
.
With the aim of supporting Egyptian-German cooperation in the field of science and technology between young scientists in Egypt, Germany and the Arab world, building scientific and academic capacities, establishing more sustainable partnerships to pave ways for knowledge transfer and dissemination of science, and opening new horizons for knowledge exchange between networks Existing scientific studies and preparing the foundations for future scientific cooperation.
.
It is noteworthy that: The Arab-German Academy for Sciences and Humanities currently includes 60 a member From 60 a country as well as a growing number of graduates, are involved in numerous research projects on topics such as smart or energy-saving solutions sustainable agriculture, women's empowerment, the role of the humanities, epidemiology and society, and the protection of cultural heritage.