News
Shell Egypt collaborates with EGAS and Schlumberger to assess decarbonization opportunities in Egypt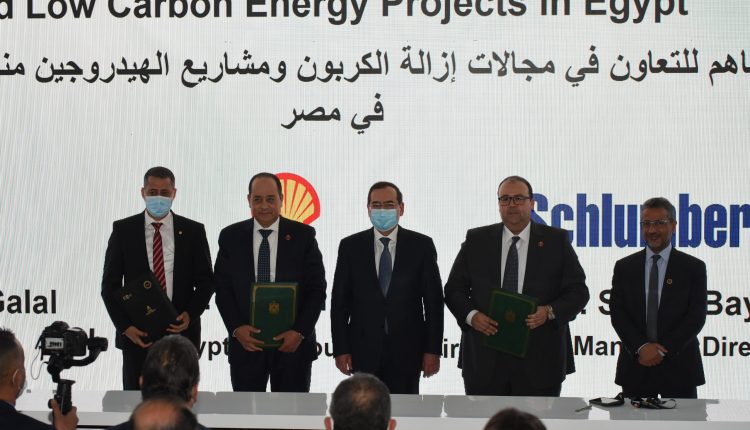 A Hussein
Shell Egypt has signed a tripartite cooperation agreement With the Egyptian Natural Gas Holding Company "EGAS" and "Schlumberger", the leading provider of energy technologies, to develop cooperation in the field of "decarbonization" with a special focus on hydrogen and low carbon energy solutions. 2030 This comes within the framework of the strategy of Shell Egypt and Schlumberger companies to support reliance on clean and renewable energy and support Egypt's efforts to transform into a regional energy center in line with the strategies of the Ministry of Petroleum and Mineral Resources and contribute to achieving Egypt's Strategy 2030.
2030 The Memorandum of Understanding was signed by Eng Khaled Kassem, Chairman of the Board of Directors of "Shell" companies in Egypt, Dr. Magdy Galal, Chairman of the Board of Directors of "EGAS" and Engineer Sherif Bayoumi, General Manager of "Schlumberger"
During their participation in the activities of the fifth session of the Egypt International Petroleum Conference and Exhibition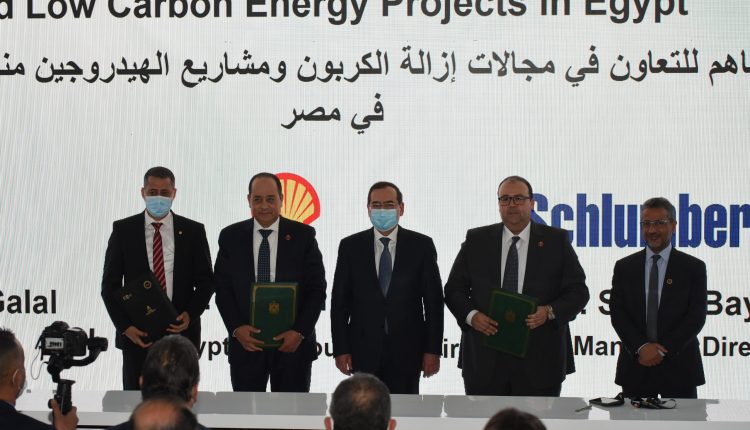 , which was held at the Egypt International Convention and Exhibition Center (EIEC), from 14 February to 750 February, under the auspices of President Abdel Fattah El-Sisi.
Eng. Khaled Qassem said: "We are pleased with this cooperation with major companies operating in the field of oil and natural gas to explore opportunities for decarbonization in this sector. Under the MoU, participants focus on studying opportunities for carbon capture, use and storage, and low-carbon energy solutions such as hydrogen and ammonia, and accordingly we are ready to share our knowledge and experience in this field with our partners." 2030 Eng. Sherif Bayoumi – General Manager of Schlumberger Egypt confirmed that: "Going towards clean and renewable energy is one of the company's priorities, as we are honored to cooperate with the leading companies in the sector and provide all Support to move forward and develop this project by providing expertise and the latest technologies through the Schlumberger Energy Transition Unit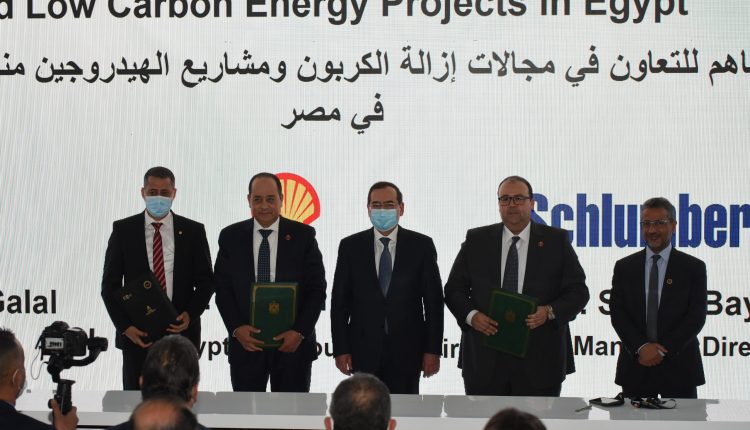 We are also pleased Working as a team with the Egyptian Natural Gas Holding Company "EGAS" and "Shell Egypt" to move together towards clean and renewable energies and unite efforts to make Egypt the regional energy center in the region. "
Under this cooperation, "EGAS" focuses on developing regulatory frameworks to support decarbonization opportunities; In addition to leveraging the services of Schlumberger, a leading provider of energy technologies, to support this effort with its industry-leading technologies, industry expertise, project management and digital enablement.