News
Fresh Source wins new funding to reduce food waste in Egypt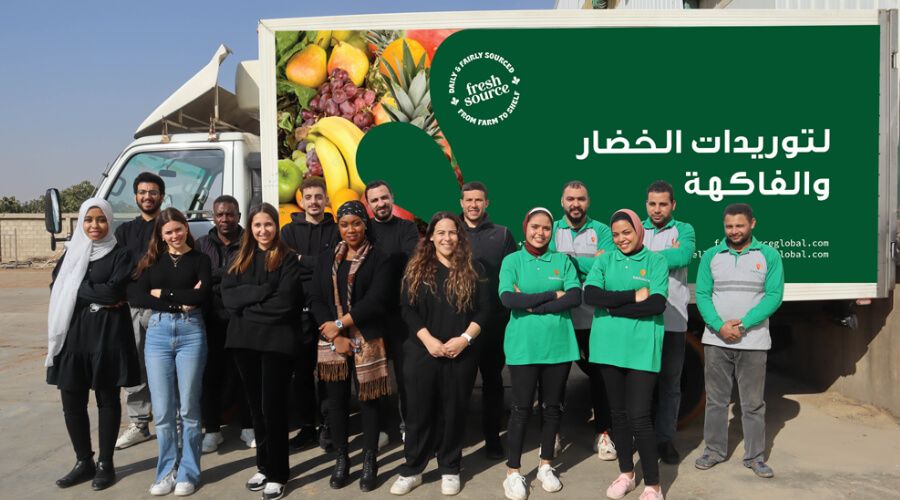 Aya Hussein
announced Fresh Source, the MENA region's premier agricultural supply chain corporate transaction platform, announces a seven-figure investment of 4
DX VENTURES and Wamda, the Cairo-based fresh food platform, aims to leverage technology and data to become the region's leading distributor of fresh food, by changing how fresh goods are sourced and Well transferred and sold. Moreover, FreshSource aspires to create more sustainable fresh food systems through its technology platform, to transform the lives of producers, companies and consumers and to improve the planet. Fresh Source, which was launched from Cairo in 2019 by siblings duo Farah and Omar Emara, has built a strong network of thousands of producers Hundreds of companies, such as restaurants, hotels, online retailers, and traditional retailers, supplying them with their needs of fresh fruits and vegetables, the company is expanding at a rapid pace and is now serving large clients in eight Egyptian governorates.
They developed the idea of ​​establishing the company while Farah was working at P&G
after spending 4 years immersed in entrepreneurship through
ENDEAVOUR
, and Omar was studying computer science while working at
GOLDMAN SACHS
in London. Both saw an opportunity to take advantage of technology and data in a very traditional market and to build a high-level experience in supplying fruits and vegetables to Egyptian companies. Fresh Source takes a beneficial chain approach to improve the economic and environmental efficiency of the food supply chain in Egypt, where food losses have reached an all-time high of nearly
% As a result of the inadequacy of handling and storage technologies according to the Fresh Source plan, the funding will be directed towards further geographical expansion in the Egyptian market, as well as investing in their technological platform and increasing the size of the team in Egypt, not forgetting Future expansion in the region.
Farah Emara, CEO and Co-founder, said: "We saw a generous opportunity in the market. We believed that with our managerial, financial and technical background, combined with our family business experience, we would build an impactful, high-growth business that would introduce new avenues of sourcing into the country."
Omar Emara – Operations Manager and Co-founder said: "We are proud of the trust of some of the strongest players in the world To investors in the region who share our vision of leveraging data and technology to simplify and develop an inefficient agricultural supply chain. This new investment will allow us to continue to bring the best talent into the workforce and build the team we need to achieve our mission and accelerate our growth." On his part, Peter Orth, Co-Founder and Managing Partner of DX VENTURES 4 said : "We are really excited to partner with Farah and Omar. They have demonstrated excellent market knowledge and execution ability to date, and we believe they have the potential to build a truly important business in the coming years. Great pricing, reliability and quality are essential to the agricultural/food industry, and FreshSource helps provide quality service before anything else in the market."
for more than 900 a year and through the family business of that duo of