News
Coca-Cola Hellenic Egypt and the El Hassan Foundation sign a joint cooperation protocol on a livelihood project to support and integrate those who are able to differ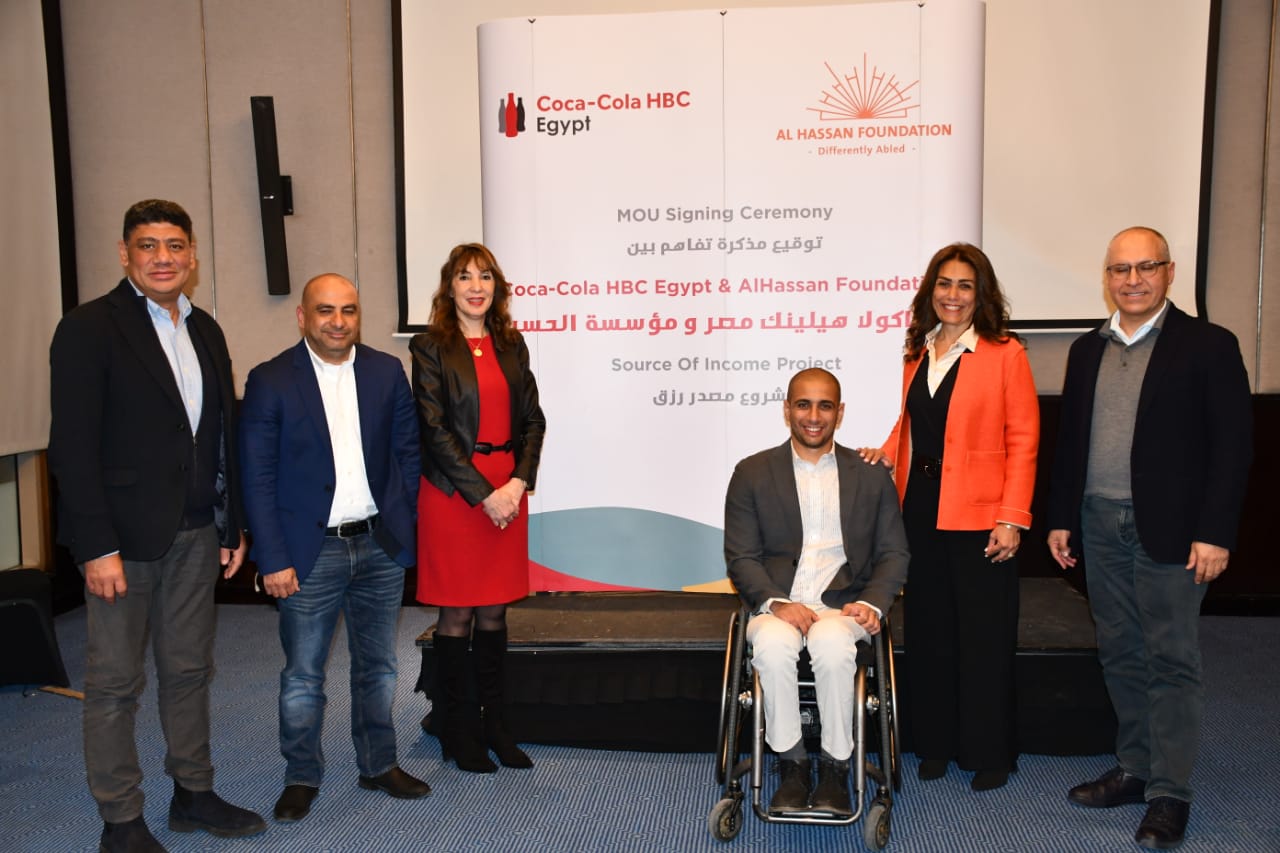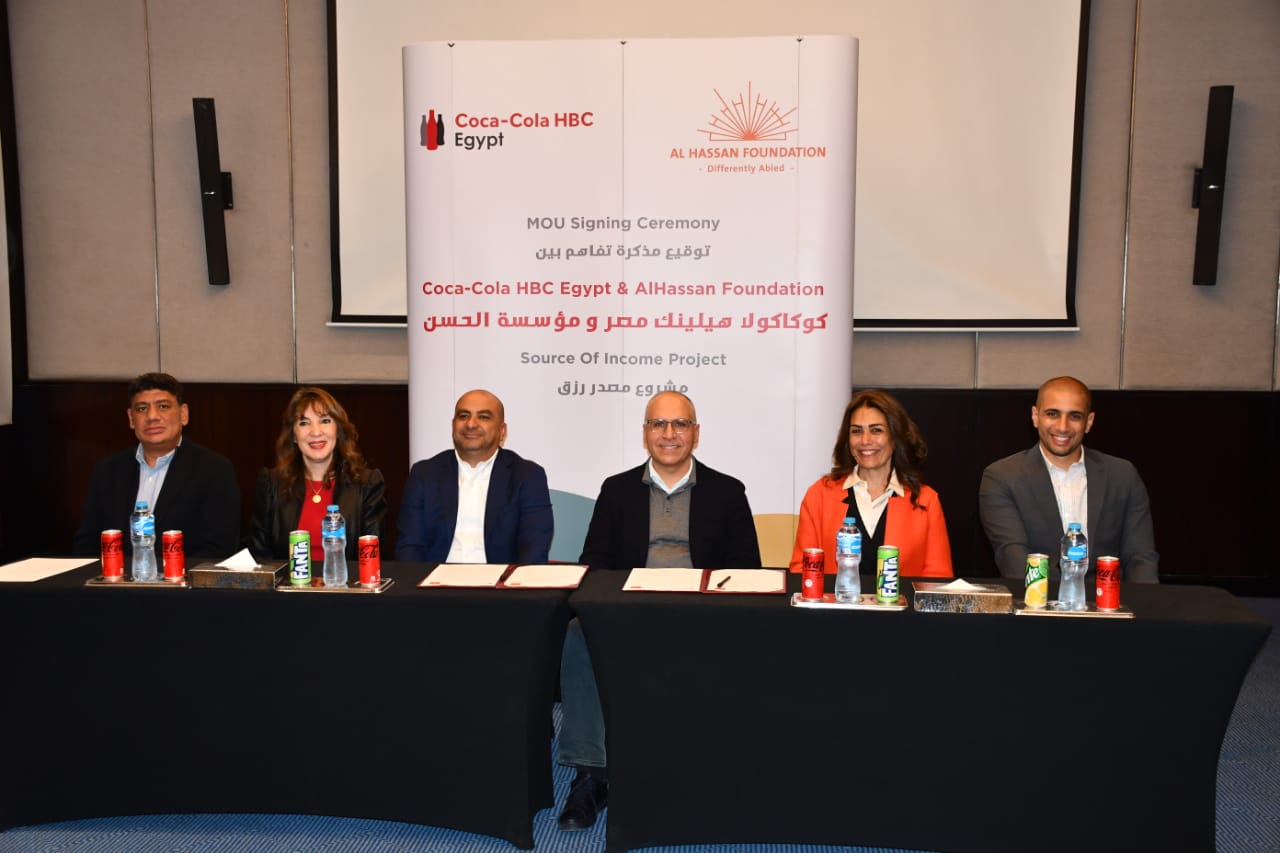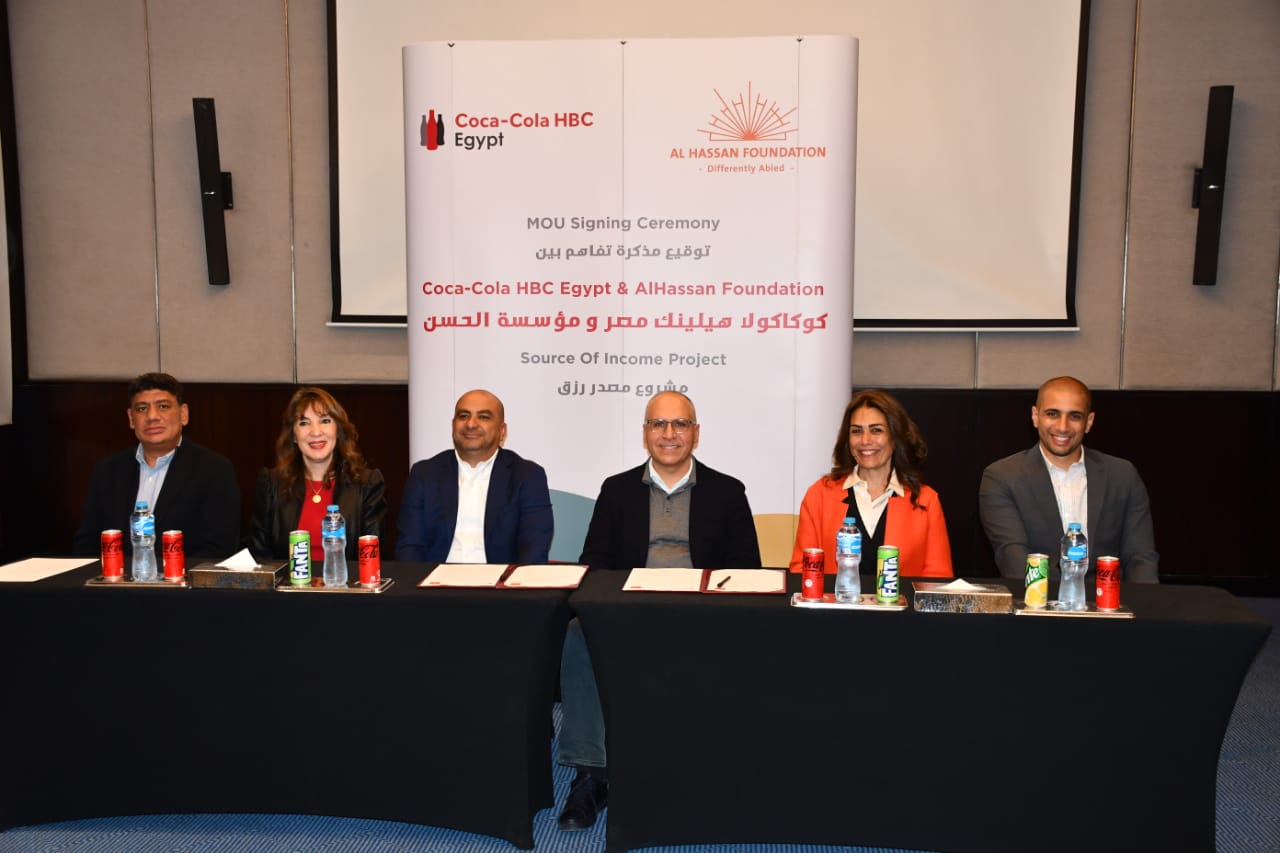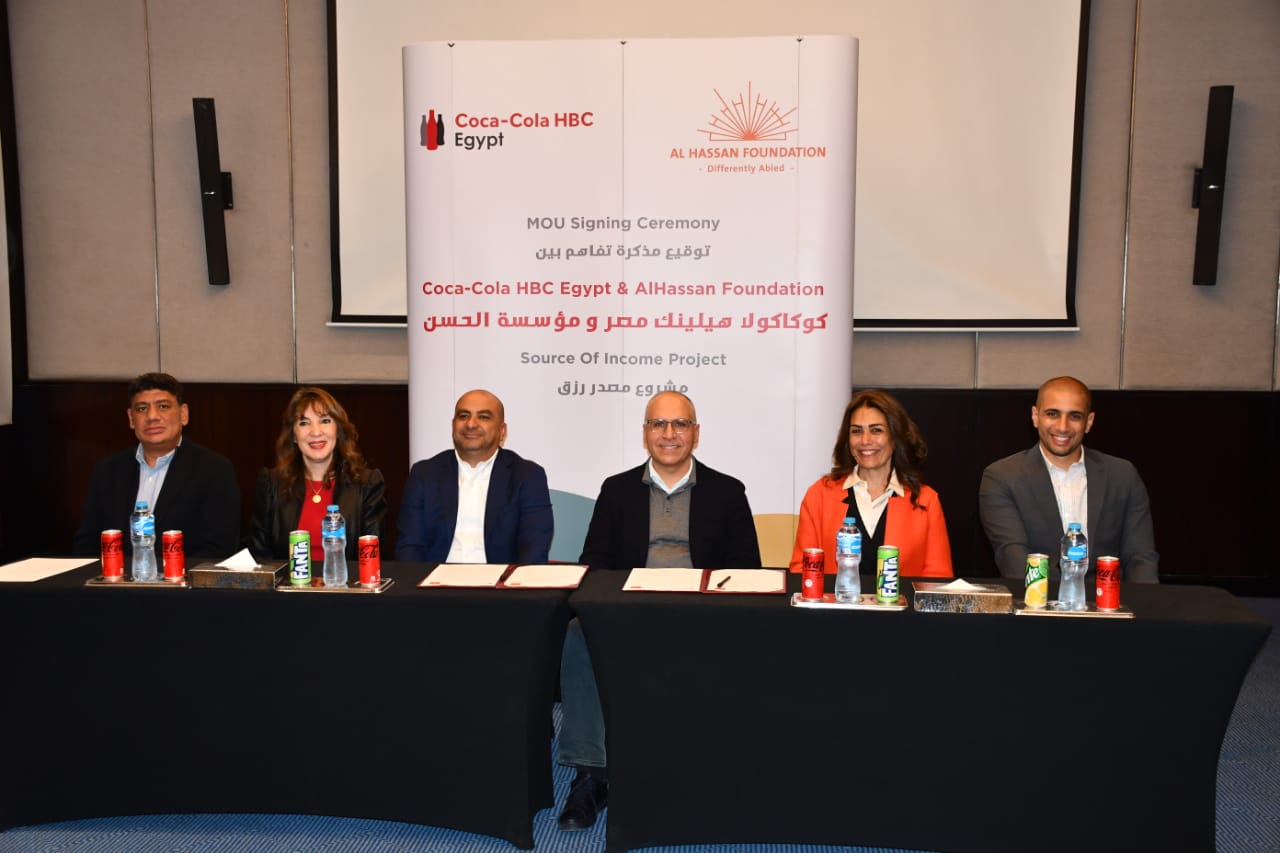 Coca-Cola Hellenic Egypt signed a joint cooperation protocol with the El Hassan Foundation with the aim of integrating the disabled wheelchair users of the El Hassan Foundation into the supply chain of Coca-Cola Hellenic Egypt and providing practical training To qualify for sale, in addition to the equipment and supplies necessary for operation, in order to provide a decent life and improve their income.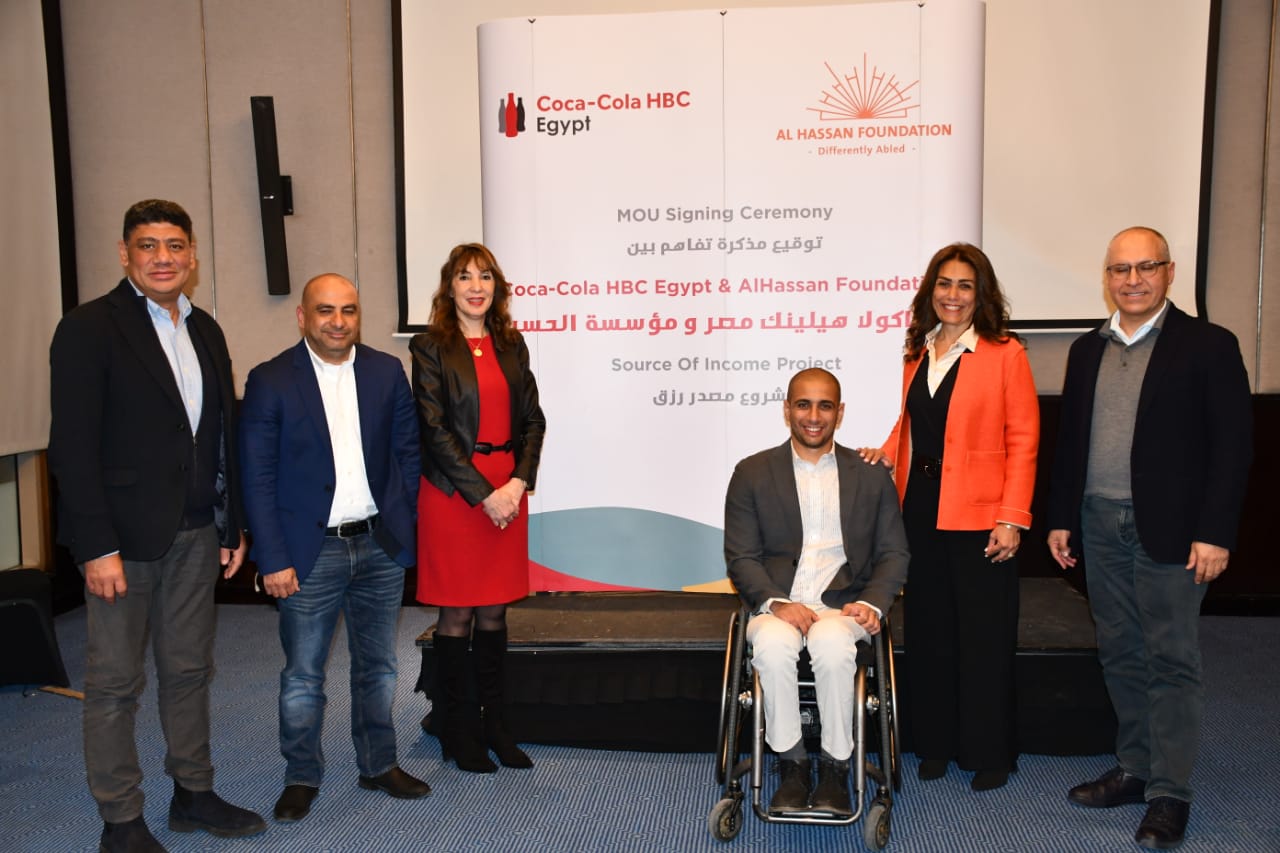 Coca-Cola Hellenic Egypt owns 5 factories in addition to 1280 a sales branch that works in the company
An employee to cover all the governorates of the Arab Republic of Egypt.
Engineer Ahmed Al-Afifi, Executive Director of Coca-Cola Hellenic Egypt, stated that this protocol comes within the framework of the company's social responsibility and sustainability strategy, whose most important pillars are empowering youth and people with special abilities and providing them with skills and tools that guarantee them a better life, and we will focus To provide vocational training to rehabilitate those who are able to vary and provide them with the skills required to work to their full potential.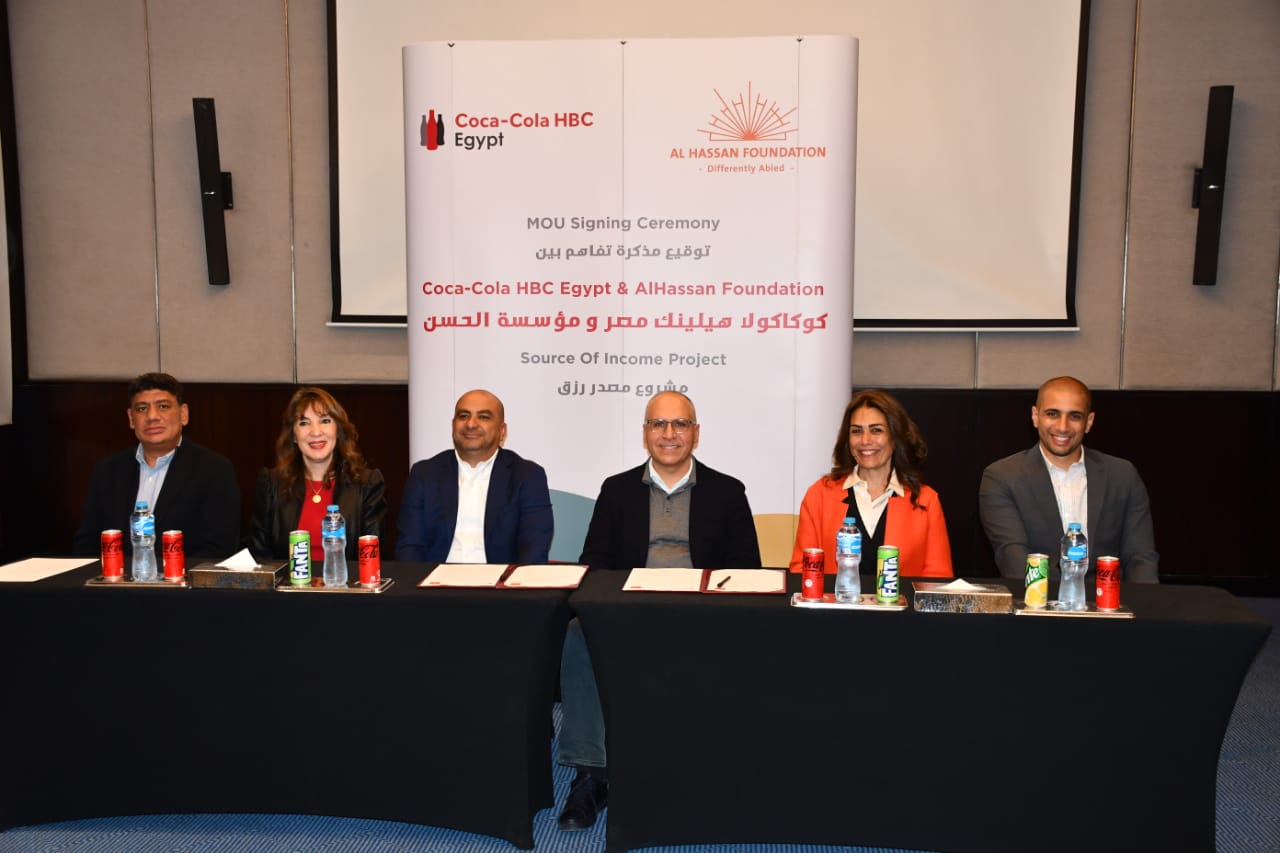 The sustainability strategy is one of the most important The directions of Coca-Cola Hellenic, which focus on several axes, including recycling and waste management, reducing carbon emissions, rationalizing water use, in addition to empowering women and youth. As stated by Mai Zein El-Din, Chief Trustee of the El Hassan Foundation, the El Hassan Foundation's partnership with Coca-Cola Egypt to support those who are able to use different wheelchairs in the "Masr Al Aziz" project is a great start to the year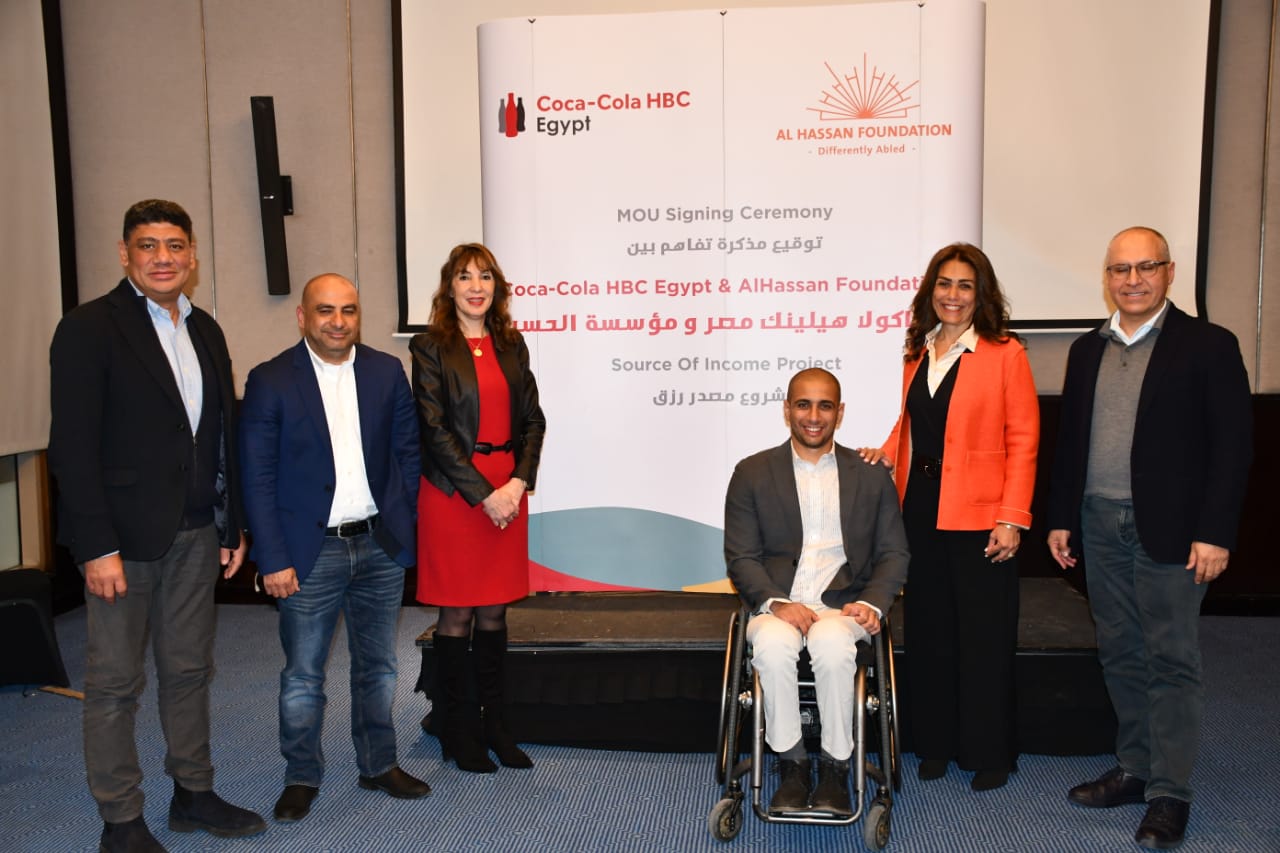 It will be a reason for the joy of many people in the coming years. And a large company the size of Coca-Cola Egypt spread in all governorates and hamlets will help the Al-Hassan Foundation as we serve more people and achieve the 2030 Sustainable Development Goals. Al-Hassan Foundation for the Integration of Those Who Can Differ is an Egyptian non-profit development organization, working under the umbrella of the Ministry of Social Solidarity – Publication No. 711 for the year 2013. It serves in all governorates through 8 development projects and works under the slogan "We are able to differ"
It will be activated The first phase of this protocol is during the month of March and is followed by more than one phase to integrate the largest number of citruses with different variations in the supply chains of Coca-Cola Hellenic Egypt.