News
Forbes unveils list of the region's most powerful CEOs for 2022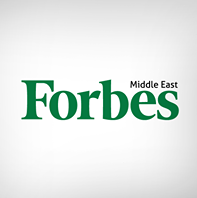 Aya Hussain
Forbes Middle East announced its second annual "Strongest" list. CEOs in the Middle East" for the year 2022.
to highlight the senior executives who contribute significantly to the growth of the economies of the region.
Overall, the companies run by the CEOs on the list have had over $1 trillion in revenue, and their combined companies are currently worth more than $5 trillion.
The list is topped by Amin Hassan Al-Nasser, President and CEO of Saudi Aramco, who led it to become the most valuable company in the world Where the market value again, outperforming the American company Apple.
Followed by Sultan Ahmed Al Jaber, CEO The group and managing director of the Abu Dhabi National Oil Company "ADNOC" came in second place, after he led the company to offer 3 subsidiaries It has recently been listed on the Abu Dhabi Securities Exchange, namely: ADNOC Drilling, Vertiglobe and Borouge. While the initial public offering of Borouge, through which it raised two billion dollars, is the largest public offering ever witnessed by the Abu Dhabi Securities Exchange. And in third place was Ahmed bin Saeed Al Maktoum, Chairman and CEO of Emirates Airlines and the Emirates Group. All of them have maintained their positions for the second year in a row.
The year's list includes the most powerful CEOs in the Middle East Middle 198 Business Leader from 26 of different nationalities, led by the Emiratis with 19 as CEO, then the Egyptians with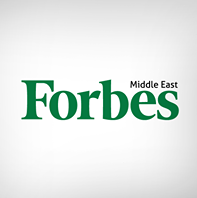 as a leader, and the Saudis with 19 a business leader, thus making up 2021% of the list.
CEOs in the existing banking and financial services sector also issued, through 198 as CEO, then leaders of the communications sector with 8 heads, and 7 leaders for each of the energy and logistics sectors. While the energy sector dominated the first 5 positions with 4 CEOs.
To prepare the list, a team worked Forbes Middle East evaluates the size of companies, based on various criteria, as well as the CEO's achievements and innovations in the past year, the CEO's impact on the company, and the markets they oversee in general. 2021 the strongest 26 heads Executives in the Middle East
:
1- Amin Hassan Al-Nasser (Saudi), President and CEO of Saudi Aramco
) 2- Sultan Ahmed Al Jaber (UAE), Group CEO and Managing Director of Abu Dhabi National Oil Company (ADNOC)
3- Ahmed bin Saeed Al Maktoum (UAE), Chairman and CEO of Emirates Airlines and the Emirates Group
4- Taoufik Hakkari (Algerian) President and General Manager of Sonatrach
5- Saad bin Sherida Al Kaabi (Qatari) Vice Chairman of the Board Management, Managing Director and CEO of Qatar Energy Company
6- Akbar Al Baker (Qatari) Group CEO Qatar Airways
7- Yousef bin Abdullah Al-Bunyan (Saudi), Vice Chairman and CEO Saudi Basic Industries Corporation (SABIC)
8- Sultan Ahmed Bin Sulayem (UAE) Chairman of the Board of Directors Group and CEO of DB World
9- Syed Basr Shuaib (UAE) CEO and Managing Director International Holding Company (IHC)
26- Osama Rabie (Egyptian) Chairman and Managing Director of the Suez Canal Authority