News
The American University in Cairo Business Incubator announces the winning startups of the Innovation Fund Award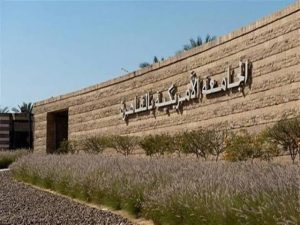 Books:Fathi Al-Sayeh
The American University in Cairo (AUC Venture) business incubator was launched Lab) in partnership with Oxfam and the Danish-Arab Partnership Program Innovation Fund Award. The award presented by the V-Lab business incubator to nine alumni companies comes in light of the increasing challenges facing emerging companies since the beginning of the Corona pandemic. Each of the winning startups that was able to develop innovative technological solutions and empower society by creating job opportunities and preparing individuals, especially in the areas of financial inclusion, environmental economics, social inclusion, health and education, received financial prizes of up to 120 A thousand Egyptian pounds.
Dr. Ayman Ismail, the founding director of the incubator and professor of the Abdul Latif Jameel Chair in Entrepreneurship at the university, said: "We wanted to give a boost to our startups by creating the Innovation Fund , where the winning companies have proven to have a strong impact. The award highlights and celebrates their success stories and provides them with funding to enable them to expand their operations, increase their impact, and better support their communities."
​
said Myriam Van Dorsen, North Africa Director, Oxfam: "Oxfam is very proud to announce the award-winning companies of the Innovation Fund in partnership with the American University in Cairo Business Incubator and with the support of the Danish-Arab Partnership Program to help Egyptian youth turn their ideas into reality in pursuit of greater growth and societal inclusion. We designed this fund in collaboration with the AUC Venture Lab incubator to provide immediate support to young entrepreneurs who are able to innovate in meeting the challenges and needs of the market."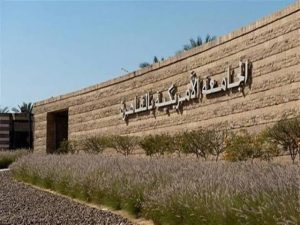 The startups that received the Innovation Fund of the Year award 2021 in several areas, including financial and social inclusion, empowerment, job creation, health technology and education. Among the winning companies: Brandloca, a platform that represents a link between the Egyptian consumer and local factories and fashion that do not have a presence on the Internet. In terms of educational technology, Orcas, Science Crafts and Skilldi were selected. Orcas connects students and parents with online educators and professionals, and recently announced expansion plans in the MENAP region. Science Crafts provides innovative tools for interactive learning while Skilldi helps Arabic-speaking learners master information technology and entrepreneurship.
Mohamed Abdullah, founder of Skilldi said: "This award gives us confidence and drives us towards our mission in Helping individuals acquire effective skills to lead the life they aspire to."
In the field of health technology, SehaTech, a platform that facilitates communication and monetary transactions between individuals, doctors and medical facilities, was chosen, in addition to To choose Clickmare, a startup that provides micro-support in health insurance to help individuals get the medical care they need while saving up to 225% on cost.
Other winners include: Turbo One, a car service marketplace that connects customers and service suppliers online. Logista provides solutions for logistics and delivery management, and NEQABTY, a platform that provides online union services to union members. A startup company that provides more than 10 thousands of job opportunities, and these startups have achieved revenues that exceed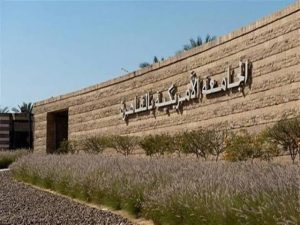 Million dollars. The award announcement came in conjunction with the launch of the incubator's acceleration programs in its 270 session with the Arab African International Bank and the Spring 2022 Financial Technology session.
It is worth noting that in 2021, AUC Venture Lab was selected as "Best Accelerator in North Africa" by Global Startups Awards, where the incubator was ranked among the best 60 A Digital Maker of the African Future is among the 7600 candidates. The incubator also won five other awards for its pioneering role in supporting entrepreneurship and enabling entrepreneurs to develop their start-up companies.