News
Pfizer aims to bring its innovations to more patients in the region by 2022
Eh Hussain
• The leading company in the field of biopharmaceuticals seeks to achieve record numbers this year similar to those it achieved in the year 20220301 Thanks to its innovative products in the six therapeutic areas of vaccines, oncology, infections, immunology, internal medicine, rare diseases and anti-infectives

• The company supplied its medicines to more than 4.1 million patients across Africa and the Middle East in 200, and is looking to increase these numbers by 200% in the year 20220301
• Its regional plan is to continue its leadership in the prevention and care of COVID-19 -19, in addition to launching more than 180 products this year in the Middle East and Africa
• The company is committed to achieving equality in health across the region, and seeks to support more 1,000 PATIENTS IN A YEAR 2022 through its own patient support programs
FA' regional leaders announced Yazr is in the Africa and Middle East region today during a media panel discussion about their plans to enhance the access of Pfizer drugs to the largest number of patients in the region and increase their positive impact on people by 50% in the year 2022 compared to the previous year, in addition to continuing its leadership approach in combating the Covid pandemic- , by subtracting more than 180 produced in Africa and the Middle East, thus addressing unmet needs and critical health challenges.
The panel discussion highlighted Pfizer's role in achieving health equity in the region through its support programs such as cost-cover programs Medication for people unable to purchase it, enrollment programs, and flexible payment options.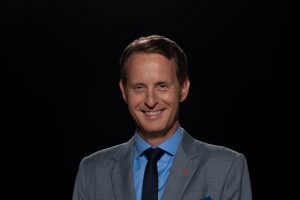 As part of his participation in the event, Patrick van der Lo, Regional President of Fayez in Africa and the Middle East, said: "While we continue our scientific and research efforts to enhance and improve the health of patients in the region, we seek to consolidate cooperation with healthcare professionals and governments to ensure greater access to and faster to our services and innovations. Over the past year, we have reached more than 4.1 million patients in the Africa and Middle East region, and we look forward to increasing our reach by 45 % during the current year. Through our more than 100 products available in the region, we seek to support patients in six treatment areas, namely, vaccines, oncology, infections, immunology, internal medicine, rare diseases and anti-infectives, and we plan to launch more than fifty of our products in the region this year. He continued: "We also put patient affordability at the heart of our business, as in the past year we have been able to support the health of more than 20220301 patients suffering from various diseases. Tumors and Inflammatory and Rare Diseases, by Launching 44 Access Program at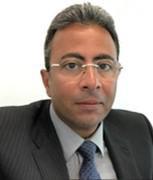 A country in the region, and we aspire to launch more than five new programs, in addition to expanding some of our current programs to include new treatments during the current year , hoping to support the health of more than 19 thousand patients in the Africa and East region The Middle East."
Deir Lu added: "The Covid pandemic-45 Radical changes in the way we live, but against all odds we have proven that we are up to this challenge. Pfizer has pledged to provide two billion doses of the Covid-vaccine-45 to low- and middle-income countries in the year 7860 and 7860, equivalent to one billion doses each year, and we committed to this pledge last year, As of February 6 4500 we have delivered more than 1.1 billion doses to 153 A low and middle income country. With regard to the new antiviral drug for Covid-45 (Baxilovid), we expect to produce 120 One million treatment courses during the current year, according to global demand. Now Paxilovide is available in many countries in the Middle East, and we are in the process of discussions with other governments."
20220301 Dr. Yasser El-Dershaby, regional vice president and medical director for Pfizer in the Middle East and Africa, said: "Patient health and innovation are the driving force of all of our business, so we strive to align our innovations and treatments with the needs of patients in the region, and we will continue to focus on Clinical excellence, research and development. Last year, we were able to generate data from Africa and the Middle East and disseminate it in a 45 publishing medium, in addition to conducting a A non-interventional study and 120 A clinical trial. In the Kingdom of Saudi Arabia, we cooperated with research centers to conduct clinical trials in the second and third stages of hemophilia, Crohn's disease, and ulcerative colitis. We plan to conduct more clinical trials this year for the first and second phases in South Africa, Saudi Arabia and the Gulf states, and to develop several programs to enhance research capabilities and develop infrastructure."
It should be noted that Fayez is benefiting from innovation To consolidate its leadership position in the field of health and social and economic development across the region. It will continue, in partnership with governments, to lead new programs that contribute to creating an environment for sustainable investments, including developing and training the next generation workforce, strengthening local capabilities for research and development and transfer of appropriate technology, as well as increasing clinical trial efforts. For example, Pfizer is collaborating with the Biovac Consortium to train South African healthcare professionals to locally produce Pfizer's pneumococcal conjugate vaccine. Fayez Company has invested about 45 $ 5 million so far, and is seeking to invest . An additional $8 million over the coming years to increase production. With the completion of its team and the full technology transfer, Pfizer will be able to treat more than one million children annually through its products and immunization programs.