Banks
Saib Bank hands over gold pounds to winners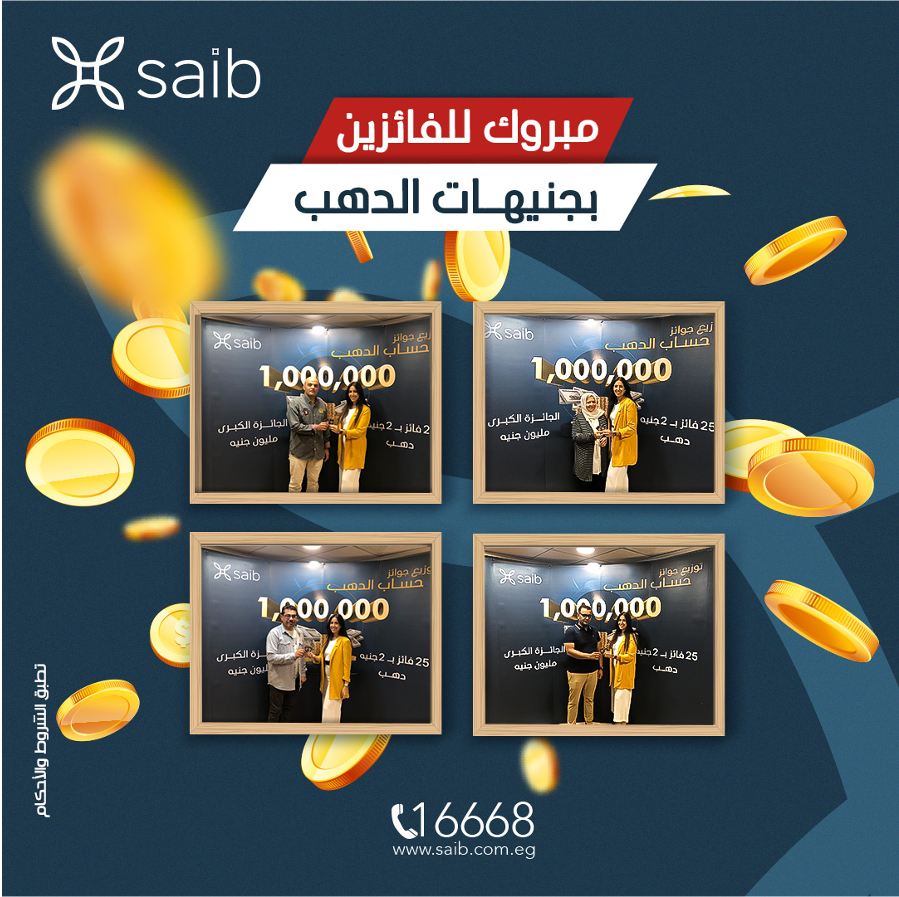 Fathi Al-Sayeh and Iman Al-Wasili

Saib Bank, one of the most prominent banks operating in the banking sector in Egypt, announced the winners of the fourth draw on the "Dahab Account" prizes, which was held Under the supervision of the Ministry of Social Solidarity, which resulted in the announcement of four winners of the "Two Gold Pounds" prize for each customer, and the prizes were handed over at the bank's head office. The development of the "Gold Account" and its re-launch contributed to supporting the financial inclusion plan led by the Central Bank by increasing the number of winners annually and adding the opportunity to win the grand prize "one million pounds", which led to attracting new segments of customers.

The "Dahab Account" – a current account in the local currency grants multiple golden prizes and unique benefits to the bank's customers, in addition to granting a direct debit card Free without issuance fees for new customers to provide them with more benefits and services, as well as exempting customers from periodic fees on j account. The "Dahab Account" offers its customers a chance to win a total of 50 Dahab pounds through draws every two months with a minimum entry of Thousands of pounds only, an existing balance for the customer, or the opportunity to win one million pounds through the annual draw, with a minimum entry to the draw of One thousand pounds only, an existing balance for the customer.