News
In support of tourism .. The launch of the competition for the most beautiful model in the world at Azha Resort in Ain Sukhna
Iman Al-Wasili
Jasser Bahgat: Our goal is to draw the attention of the tour operators to the region, and we have publicity and international reservations that confirm the success of the idea.
)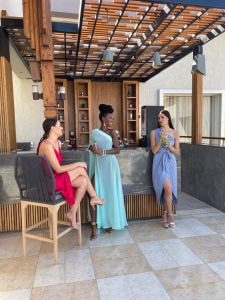 "The Most Beautiful Model in the World" competition will be held in Ain Sukhna, with the participation of 40 Contestant from 70 A country around the world, in a unique event in the Ain Sukhna region, where the resort hosts the most beautiful 10-day events.
The competition is the first international tourism event of its kind hosted by the Ain Sukhna region, and witnesses Extensive media coverage highlighting the unique tourist potential in Sokhna.
This comes in light of the role played by Madar Development Company, the owner of Azha Resort in Ain Sokhna, to attract international tourism to the region, which increases tourism popularity. Copy and add it to the map of important and promising cities and tourist areas in Egypt.
The activities of the competition continue h Wali 50 days and conclude its activities with an international concert that will be celebrated by him A number of senior stars were invited to the international media, tour operators and dignitaries to attend it and monitor the unique tourism potential in Sokhna
The competition is organized in coordination between Madar Development Company, Sunrise Resorts and Hotels and a German company specialized in Such international competitions.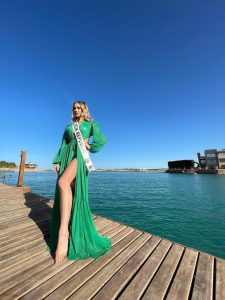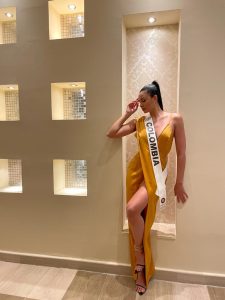 The competition activities started several weeks ago, as it was launched with more than 164 A European, Asian, and African country, as well as from the Americas. The competition included questions in general information, mostly about tourism, antiquities and Egyptian civilization within the framework of tourism promotion for Egypt. Several qualifiers were held in each country to determine the representative of that country in the competition, which received wide media coverage that shed light on the Egyptian tourism and the Ain Sukhna region for the first time internationally.
The contestants began arriving as they reached Hurghada, where they will spend a few days to learn about its various tourist capabilities amid media coverage For their presence in Hurghada, before heading to Azha Resort in Ain Sukhna to start the official activities of the competition
For his part, Jasser Bahgat, President of Madar Development Company, said that the company welcomed the idea of ​​the competition to promote internationally for Ain Sukhna, which is limited to tourism activities. It is based on domestic tourism only, despite its distinct capabilities that contribute to attracting several types of tourism from different countries, indicating the company's confidence that this competition will open the door to the influx of international tourism to Ain Sukhna, which is an opening for a new Egyptian tourist destination in the interest of the region and the Egyptian tourism industry
The head of Madar Development Company confirmed that there are reservations at Tanuk Hotel, which is located in Azha Resort, for groups of international tourism to follow the competition.