News
"Regulating Communications": Our priorities in 2022 are to raise the quality of services provided to users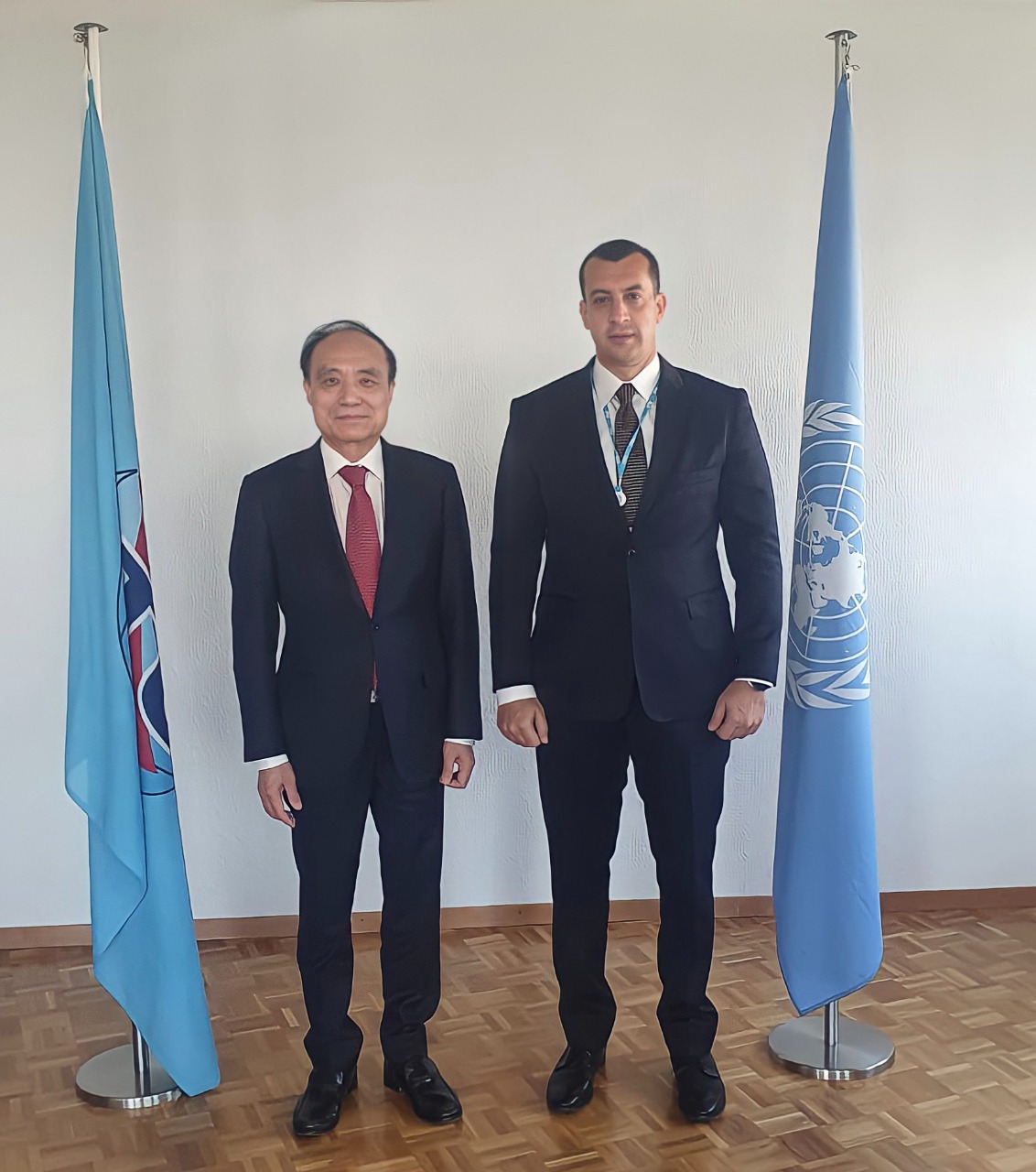 Aya Hussain
Today the engineer met Hossam El-Gamal, CEO of the National Telecommunication Regulatory Authority, with Houlin Zhao, Secretary-General of the International Telecommunication Union, where the meeting dealt with the pivotal role of Egypt as an influential member in the work and activities of the International Telecommunication Union, and to stand on the latest international standards in the field of telecommunications, especially in the rapid changes the world is witnessing and the growing role of Communications technology in light of the Corona pandemic, and this meeting comes on the sidelines of the World Conference on Communications Measurements Standards, which was held in Geneva from March 1 to 9
. 20220303 Eng. Hossam El-Gamal, CEO of the National Telecom Regulatory Authority, explained that the meeting with Mr. Zaw comes in light of the rapid changes that the Egyptian telecom market is witnessing. Especially with the Egyptian state adopting the strategy of digital transformation in all its institutions, it was necessary to benefit from the experiences of global markets, particularly with the growing role of the Egyptian government. What modern telecommunications technologies play in light of the phenomenon of climate change on the one hand and the Corona pandemic on the other, Engineer Hossam stressed that the year
is the year of quality in the Egyptian market, where the market will witness this This year, a qualitative leap in the quality of services provided to users, after the device made available new frequencies to operators using TDD technology, and implemented a new strategy to speed up the process of building mobile towers. On his part, Mr. Houlin Zhao, Secretary-General of the International Telecommunication Union, praised Egypt's efforts in the field of governance and regulation of the telecommunications market and the regulatory frameworks recently issued by the Authority related to data centers and the Internet of Things, and the efforts, initiatives and issuance of the National Telecommunications Regulatory Authority Regulatory frameworks that resulted in raising Egypt's ranking 1132 as an international center in just one year in the telecommunication regulatory performance index according to the report issued by the International Telecommunication Union, as praised by Mr. He related to the national projects pursued by the Egyptian state, especially the "Dignified Life" project and its vital role in developing and raising the efficiency of telecommunication networks in all parts of the country. Egyptian villages.
Egypt participates in the work of the World Conference on Telecommunication Measurements Standards, which was held in Geneva from March 1 to 9
Represented by the NTRA delegation headed by Eng. Hossam El-Gamal, and Egypt is one of the oldest members of the International Telecommunication Union to join since a year ago
, and it has also been a member of the Federation's Board of Directors since 20220303, and over those years the Egyptian state has played a leading role in coordinating between the countries of the Arab and African region Bringing views together to achieve the greatest interests of the countries of the two regions in particular and the developing countries in general.
It is worth noting that the World Conference on Telecommunication measurements It is held every four years with the participation of 1132 a country under the umbrella of the International Telecommunication Union, and discusses the decisions of the Union related to the most important modern communication technologies and standard technical specifications that include the operation of services