Economy
Minister of Petroleum: Natural gas is a starting point for energy transformation and emissions reduction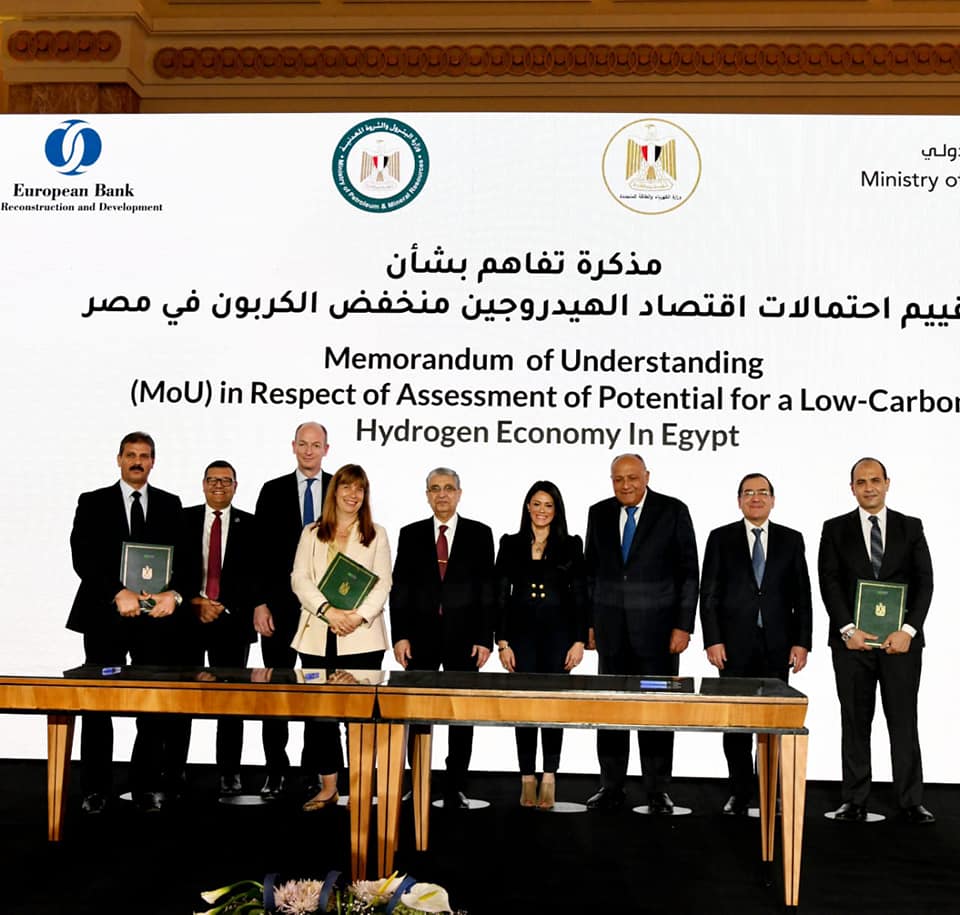 Eh Hussein
Engineer Tariq Al-Mulla, Minister of Petroleum and Mineral Resources confirmed that the state The Egyptian government has paid great attention to the transition to clean energy and the green economy, explaining that the implementation of expansion programs using natural gas as a clean fuel was an important starting point towards energy transformation and reducing emissions, as the consumption of natural gas in Egypt increases steadily to reach more than 65% of its consumption of hydrocarbon or conventional fuels.
This came during Eng. Tarek El Molla's speech during the celebration of the launch of the country strategy for development cooperation between Egypt and the European Bank. for reconstruction and development, in the presence of the Ministers of Foreign Affairs, Electricity, Renewable Energy, International Cooperation, Transport, Environment, Industry, Tourism and Antiquities, a number of members of the House of Representatives and Senate, and heads of local and international companies. Al-Mulla explained that the efforts made included initiatives to expand the use of compressed natural gas as a fuel for vehicles The transportation system, which is used by 420,000 cars so far, in addition to the expansion in the establishment of natural gas refueling stations, which reached more than 600 stations nationwide within a short period to encourage citizens and facilitate them, and more than 13 million housing units benefit from natural gas, and an increase This number is through the delivery of gas to one million and 200 thousand new units annually, pointing out that Egypt, in cooperation with the countries of the Eastern Mediterranean Gas Forum, launched two initiatives to decarbonize gas and use liquefied gas as fuel for ships. 2022 He added that these efforts included, in addition, the implementation of projects to improve energy efficiency, numbering about 90 projects, which contributed to the reduction of more than 500,000 tons of carbon dioxide annually. He added that the petroleum sector has implemented 13 projects to use flare gases in petroleum facilities, which have led to a reduction of 900,000 tons of carbon dioxide emissions annually within the framework of the World Bank initiative in this field, in which Egypt participates.
He pointed out that Egypt has set its sights on playing a pivotal role in producing hydrogen as a clean fuel and exporting it to global markets. And the European Union to reach carbon neutrality because of its great competitive opportunities in light of the strategic location and availability of infrastructure, natural gas sources and renewable energy. Al-Mulla stressed that the petroleum sector is keen in this context to improve environmental compatibility and support this dimension in its activities. El-Molla concluded by stressing the importance of the current efforts of all ministries in the National Hydrogen Committee, and that the ministry looks forward to strengthening cooperation with all parties locally and internationally to support Egypt and the world's efforts to achieve the goals of the Paris Climate Agreement. He also expressed his aspiration for fruitful cooperation with the European Bank for Reconstruction and Development through the memorandum of understanding signed in order to reach important outputs before the Climate Summit Cop27 hosted by Egypt.
Signing a memorandum of understanding in the field of hydrogen
Ambassador Sameh Shoukry, Minister of Foreign Affairs and Eng. Tarek El Molla, Minister of Petroleum and Mineral Resources, Dr. Mohamed Shaker, Minister of Electricity and Renewable Energy, and Dr. Rania Al-Mashat, Minister of Cooperation, signed a memorandum of understanding between the Ministries of Petroleum and Mineral Resources, Electricity and Renewable Energy with the European Bank for Reconstruction and Development to assess the economics of low-carbon hydrogen in Egypt. With the help of major international institutions.
The memorandum was signed by Eng. Alaa Hajar, Undersecretary of the Ministry of Petroleum for the Technical Office, and Dr. Ahmed Mahina First Undersecretary of the Ministry of Electricity for Planning with Mr. Mark Bowman, Vice President of the European Bank for Reconstruction and Development.