News
realme participates for the first time in Paris Fashion Week with its unique "Light Shift" design
Iman Al-Wasili /Cairo at 17 March 2022 –
Company launched realme , one of the world's fastest growing smartphone brands, which is participating for the first time in Paris Fashion Week series " realme Pro 9" With the newly developed smartphone case during this event that brings together the most prestigious fashion houses and the best international designers under one roof.
" realme company has achieved " Outstanding success among many smartphone brands, through its brand concept " Dare to Leap " WALL THE
is not limited Not only does it focus on the release of its products, but also includes its ability to creatively design phones, and the company's communication mechanisms with its users, and in this sense, this bag was designed specifically for the series " realme Pro 9" which is A new addition to the smartphone series
" hero
" provided by the company
. And as the first product launched by "realme" company during In the new year, the " realme Pro 9+ phone was supplied " best camera in its class from Sony IMX448 OIS, and with a dual speaker system with a feature Dolby Atmos, Design Light Shift Unique, smooth-surface display with high-performance refresh rate, processorDimensity™ 920 5G
.
When fashion meets technology:
When the modern fashion industry blends with modern technology, this is the perfect collaboration. The fashion brand has dedicated " HELIOT EMIL" , which is based in Copenhagen based on its efforts to provide innovative, high-tech designs that combine attractive appearance and high performance for all its products, which is fully consistent with the design philosophy of " realme Design Studio
."
Inspired Designs " (Light Shift
"
The fascinating and attractive series " realme Pro 9
"Cooperation of both" Heliot Emil" and " realme Design Studio "To create this wonderful bag with a chest strap for all technology and fashion enthusiasts, and based on this joint cooperation, I contributed" Heliot Emil
" mainly at the official launch of that bag during Paris Fashion Week 2022.
The first smartphone chest strap bag designed with " technology Light Shift"
The smartphone case, which has been specially designed for the " realme Pro 9 " with a lens protection feature, which facilitates the process of taking pictures on the street, and helps users to pull the phone out of the bag easily, in addition to that, the bag shows the " feature light shift
" When the phone is exposed to sunlight or ultraviolet rays, the back of the phone turns from blue to red, just Like the process of changing color at sunrise.
first limited This creative design in lighting is only on us, but this type of lighting has become a global trend for many brands, for example Thal launched " Coca-Cola" group "Coca-Cola-Starlight" in February with effects similar to the light of small stars. Fashion company Louis Vuitton made a line of accessories under the name Starlight, and Maison Margiela and Italian clothing brand Stone Island launched a similar design to this effect.
A leading technology brand that is always driving the trend of trendy designs.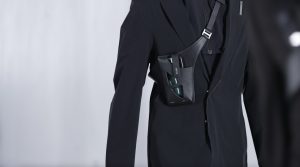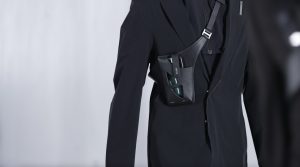 This is not the first time for "realme
" to step into the field of design, as "realme
" built its own design studio in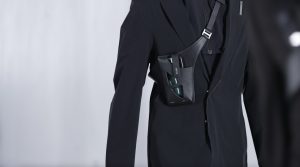 , and includes an independent team of designers in the company, which is a team specialized in developing industrial and visual designs for the company's products " realme ". Where the studio is the first of its kind specialized in the field of design Cell phones are in this industrial sector. has collaborated with realme Design Studio
™ Earlier with Naoto Fukasawa and Jose Levy, who contributed their expertise to support " realme " by designing new and innovative products in cooperation with the brand.
And this Time,
became the founders of a fashion brand " HELIOT EMIL", are the design guests of honor for realme Design Studio
™, with the aim of making a revolution in the world of design by uniting technology and fashion under one roof. He will lead the unique and special " Light Shift" design. " realme Pro 9 " Smartphone design boom.
This brand was established to meet the needs of young people, where work is not limited to realme
is only releasing modern products, but it builds its own culture in the field of design and fashion . In addition to providing products that are characterized by their high performance and popular designs, the company "realme has contributed " also introduces original music, fashion design, and the latest new industrial designs. The company is working to build its own brand image by combining youth culture in the technology industry with the participation of its brand concept
" Dare to Leap"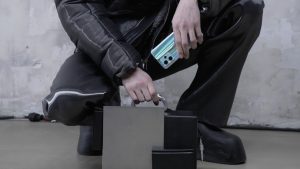 With young consumers and outperforming themselves.