Economy
Osama El-Etreby: The real estate market in Egypt is the most active in the Middle East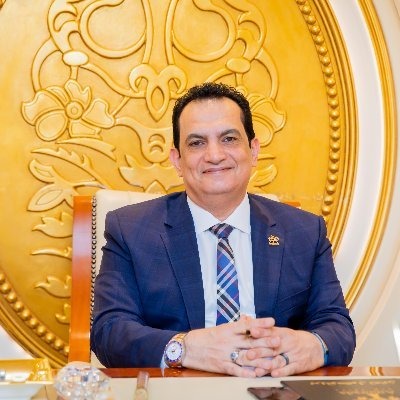 Egypt is witnessing a boom in the real estate market and there is no stagnation
Al-Etribi Diversity of payment systems is a type of marketing that companies use to attract new customers
Dr. Osama Al-Etrebi, Chairman of the Board of Directors of Afaq Company confirmed Real Estate that the real estate market in Egypt is the most active in the Middle East, especially with the facilities provided by companies to clients.
He added in press statements that the real estate market activity in Egypt is due to the urban renaissance that the state pursued 7 years ago, thanks to the directives of President Abdel Fattah El-Sisi and his adoption of the project to rehabilitate the current road network, in addition to the new axes that linked all of Egypt's hubs together. He explained that the administrative capital and other new cities in which the state has embarked along with the private sector have changed the way of thinking of those wishing to buy housing units And they began to turn to it thanks to the services and facilities it contains at the highest level of efficiency. Al-Etrebi pointed out that the diversity of payment systems is not due to stagnation in sales, but rather it is a type of marketing and advertising that companies pursue. To attract additional customers, and to attract new segments whose incomes are commensurate with these systems, which encourage them to acquire new units full of the services they need. He noted that the new administrative capital changed the shape of the real estate market in Egypt and revitalized that market, which provides millions of direct and indirect job opportunities, as well as being a driver for many activities, industries and services related to it. He pointed out that Amorada Compound is one of the Afaq Real Estate projects, and it has been completed and equipped with the latest smart systems in building and designing cities, and it includes residential units, administrative offices, and a service area next to the "Amorada" mall Hub, which includes many international brands and the most luxurious restaurants, including "Kababgy Al-Azhar" Farhat, which will be opened on the first of June of this year.
And about the company's future plans, he indicated that there is a thought of investing in the administrative capital, by building a merchant mall. J, global, including all commercial services.