News
The Minister of Tourism and Antiquities meets the President of the Louvre Museum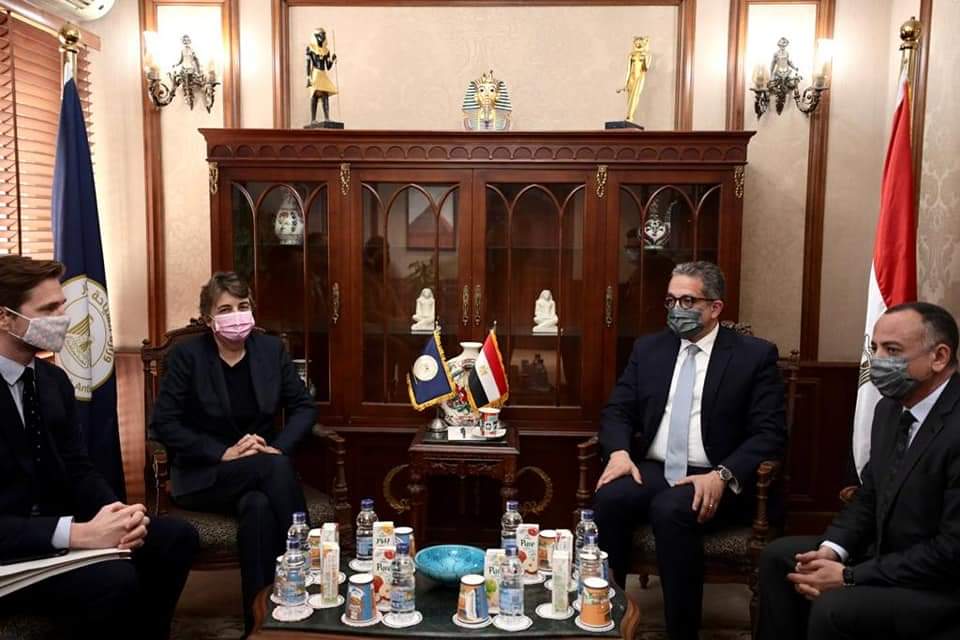 Aya Hussein
Dr. Khaled Al-Anani, Minister of Tourism and Antiquities, received Mrs. Laurence des Cars Lawrence de Cars
President of the Louvre Museum in Paris and the accompanying delegation, at the ministry's headquarters in Abbasiya, to discuss strengthening Ways of cooperation between the Egyptian side and the Louvre Museum, one of the oldest museum bodies in the world.
Dr. Khaled El-Anany began the meeting by welcoming the museum's president. And the delegation accompanying her, congratulating her on assuming her new position last September, and stressing the depth of Egyptian-French relations, as the two countries have extensive historical and civilizational relations and fruitful cooperation in many fields, including tourism and antiquities. The meeting discussed a number of topics that would enhance cooperation between the Ministry of Tourism and Antiquities, represented by the Supreme Council of Antiquities, and the Louvre Museum. Among them is working to renew the cooperation protocol that was signed in 2016. The Islamic section of the Louvre Museum and the Museum of Islamic Art in Cairo are maximizing the benefit of it by expanding the areas of cooperation to include the exchange of experiences in the fields of museum work in general, including training of curators and restorers, holding temporary archaeological exhibitions and other areas of fruitful cooperation.
During the meeting, the Minister of Tourism and Antiquities stressed the need to work on the sustainability of the projects carried out in cooperation between the two parties, in a way that ensures the continuity and diversity of the frameworks for joint action, especially the archaeological and museum part.
On her part, Mrs. Laurence des Cars stressed her happiness at the meeting and what it represented in establishing a renewed formula for the constructive Egyptian partnership in the fields of antiquities. and museums. She also commended the role played by the Egyptian Ministry of Tourism and Antiquities in the fields of museums and antiquities.
The meeting was attended by Dr. Mustafa from the Egyptian side. Ministers, Secretary-General of the Supreme Council of Antiquities, Professor Moamen Othman, Head of the Museums Sector, Minister Plenipotentiary Dalia Abdel Fattah, General Supervisor of the General Department of International Relations and Agreements, Dr. Mamdouh Othman, Director General of the Museum of Islamic Art, and from the French side, Mr. Vincent Rondot, Director of the Museum's Department of Egyptology, and Mr. Matthias Grolier, Director of the Chief's Office Louvre Museum.
—–
The Ministry of Tourism and Antiquities
Follow us on:
Follow us on: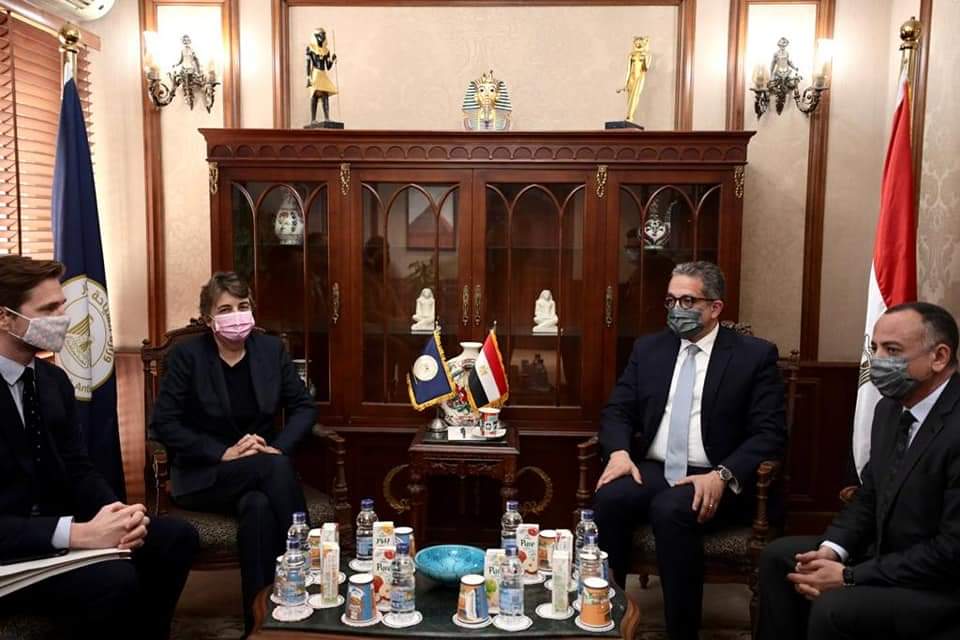 Ministry of Tourism and Antiquities
(Https://www.facebook.com/tourismandantiq
https://www.instagram.com/ministry_tourism_antiquities
Tweets by TourismandAntiq
Https://egypt.travel
Experience Egypt
https://www.facebook.com/eg.experienceegypt
https://www.instagram.com/experienceegypt
https: //twitter.com/ExperinceEgypt