News
Etisalat Misr wins Top Employer Award as the best work environment for employees in 2022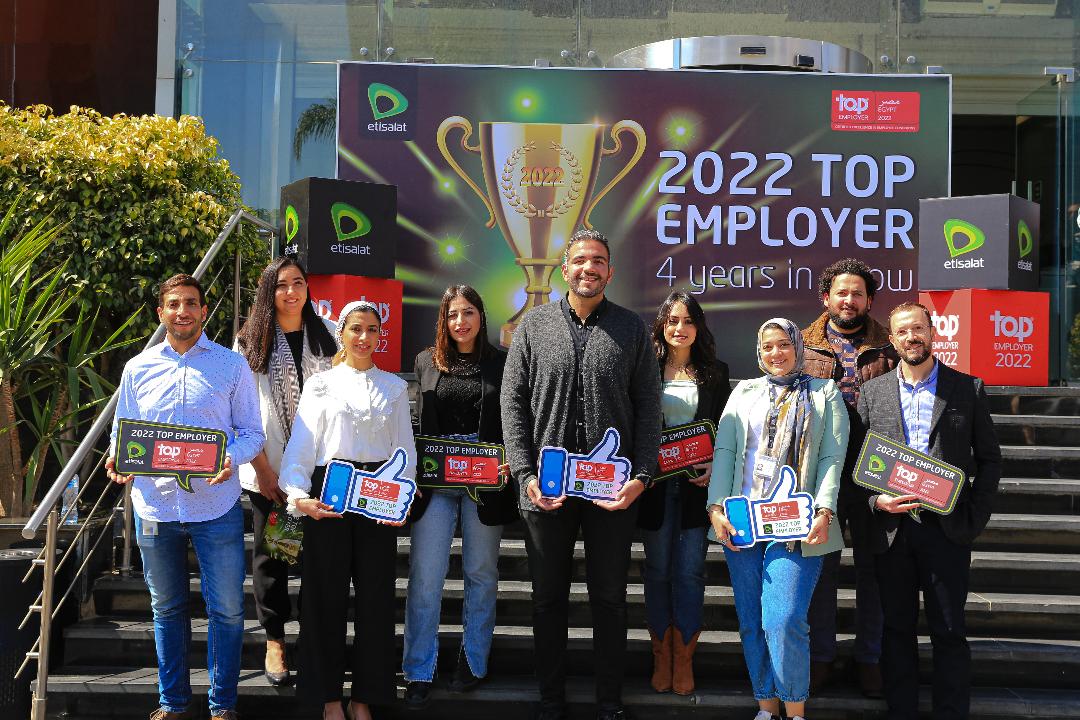 Iman Al-Wasili / Cairo on March 7 2022: 2022

Etisalat Misr, the integrated digital operator for communications and information technology services, won the "Best Environment" award. Work for Employees", for the fourth year in a row from the Top Employer International Foundation concerned with the practices of employees and individuals in Various sectors that grant the "best work environment" certificate to companies that meet the highest approved international standards.

2022 2022

Etisalat Misr's winning of the Best Work Environment award for employees reflects its keenness to provide the most appropriate work environment for its employees and to provide them with continuous support through privileges and skills that facilitate the performance of their job tasks and qualifies them to always provide the best for its customers.
Commenting on this success, I started Dalia Al-Jaziri, CEO of Human and Administrative Resources at Etisalat Misr, said: "The best thing that distinguishes the Etisalat Misr team is that we enjoy the work environment inside the company, which makes us always keen to provide the best for employees who give their best to customers. One of the main pillars upon which our success is based and is in line with our corporate values ​​as the employee is a real success partner, as the company sees itself fully responsible for the engagement of its employees and the satisfaction of its customers. The quality of the service provided to the customer."

"Over the past two years, we have all learned valuable lessons," Al-Jaziri added, so I I am very proud of the Etisalat Misr team, who had the humility and flexibility for continuous learning, which made Etisalat Misr maintain an advanced level among other companies with the testimony of international institutions, due to our commitment to applying international standards of guidance, leadership, development, training, and development, and attracting new cadres without complacency in maintaining p To ensure the safety of our employees from the Corona virus by applying the necessary precautionary measures in all branches and offices of the company. Etisalat Misr's winning of the Best Work Environment Award for Employees presented by the Top Employer Corporation came after conducting a comprehensive examination of human resources policies and an integrated analysis of the work environment, to ensure that the company achieves all international standards and thus the company's eligibility for obtaining the award, so I congratulate and thank everyone who participated in this trip and kept Excellent work continuity. , 2021 and

And that this year is the fourth in a row in which the company has won the award.