Article
«>>Islam Najm Al-Din» participates in the national program for building student cadres in African affairs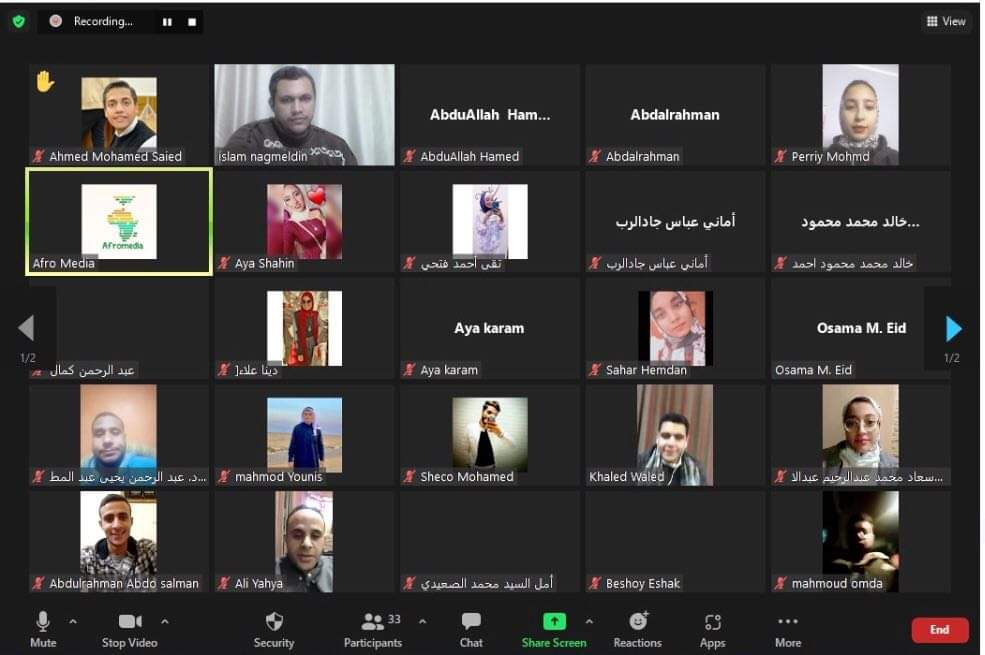 Kamal Amer Editor-in-Chief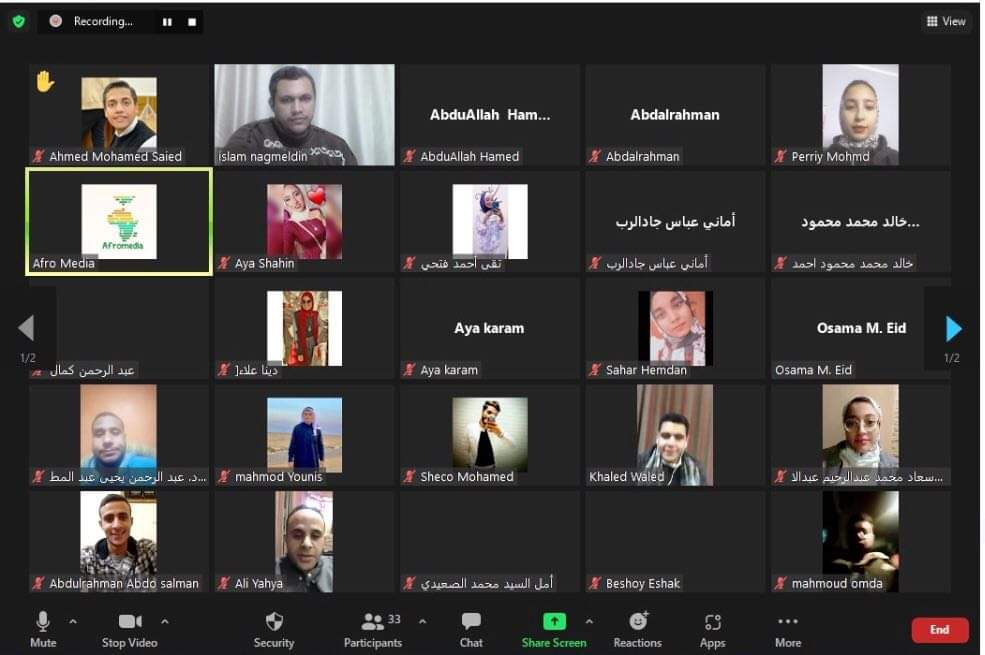 The researcher "Islam Fikri Najm Al-Din" participates The researcher specializing in African history, with a panel discussion entitled "Introduction to African Relations" over two days, within the national program "I am Egyptian … I am African" to build student cadres in African affairs, organized by the Avromedia Initiative in cooperation with the African Foundation for Development and Capacity Building, and the Advisory Council Youth for the African Free Trade Agreement, and the All African Students Union, with the participation of elite leaders of student unions in universities at the level of the Republic. The discussion panel dealt with a number of important themes, including: the history of African Egypt, the relations before the European occupation of the continent, and the impact of European colonialism on the relations between the countries of the continent, leading to Egypt's role in the stage of struggle and national liberation, and then to the Egyptian-African regional cooperation.
In a related context, the table addressed the discussion Also, the Egyptian-African relations during the era of Muhammad Ali; Khedive Ismail; Leader Gamal Abdel Nasser, along with Britain's influence on Egyptian-African relations, as well as dealing with the Nile file in Egyptian-African relations.
Ghazali, founder of the Afromedia Initiative, concluded, explaining the initiative's endeavor, through the National Program for Building Student Cadres in African Affairs, to consolidate African identity and enhance knowledge of African cultures among this important segment of youth bases, in preparation for them to contribute on their part, in their role entrusted with educating and educating their peers from University youth, in order to create a strong collective awareness of the importance of the unity and integration of the continent among the youth as the leaders of tomorrow.