Economy
Tyre.. "Al-Masry for Export Development" visits the greenhouses under the slogan "Sow, reap, breast."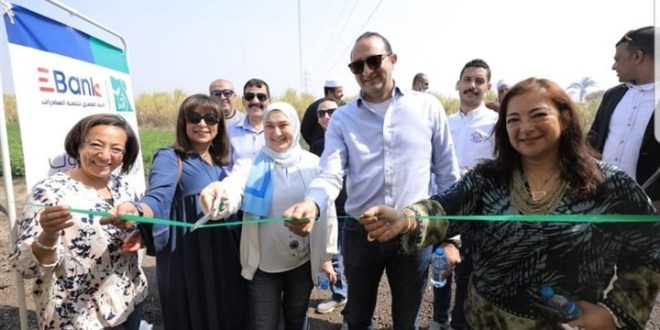 Under the slogan "Sow, Reap, Reap" the Egyptian Bank For EBank Export Development, a visit to the greenhouses adopted by the Bank with the Misr El Khair Foundation in Upper Egypt, today, Friday, in an atmosphere full of hope and optimism.
The visit came in the presence of the bank's leaders, Mervat Sultan, Chairman of the Board of Directors The Export Development Bank of Egypt, Ahmed Galal, Vice Chairman of the Board of Directors, and Ghada Ghaith, Head of the Institutional Communication Sector at the Export Development Bank of Egypt.
The Egyptian Export Development Bank, EBank, had started this project with the Misr Foundation Al-Khair about three years ago, when these farms were in those areas, where only reeds and onions were grown, and now they are grown according to globally agreed specifications and standards, and they have a completely different source of income.
The greenhouse also created direct job opportunities for about two hundred people, other than indirect benefit opportunities, such as doubling the tomato crop suitable for export, as well as suitable for the production of dried tomatoes. )
This comes within the framework of responsibility The social responsibility of the Egyptian Export Development Bank, and its role in community development, where social responsibility is one of the six main axes in the bank's strategy, as it works to maximize its role in community service, believing in its influence and continuous contribution to the development of the surrounding environment, by providing support to the most needy sectors In the country.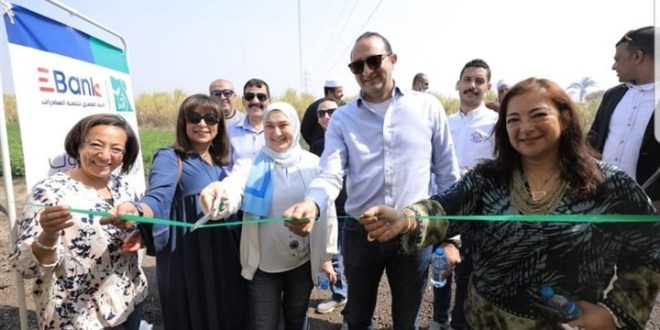 )