News
In cooperation with the European Bank, the Suez Canal Economy launches digital services to facilitate business and facilitate procedures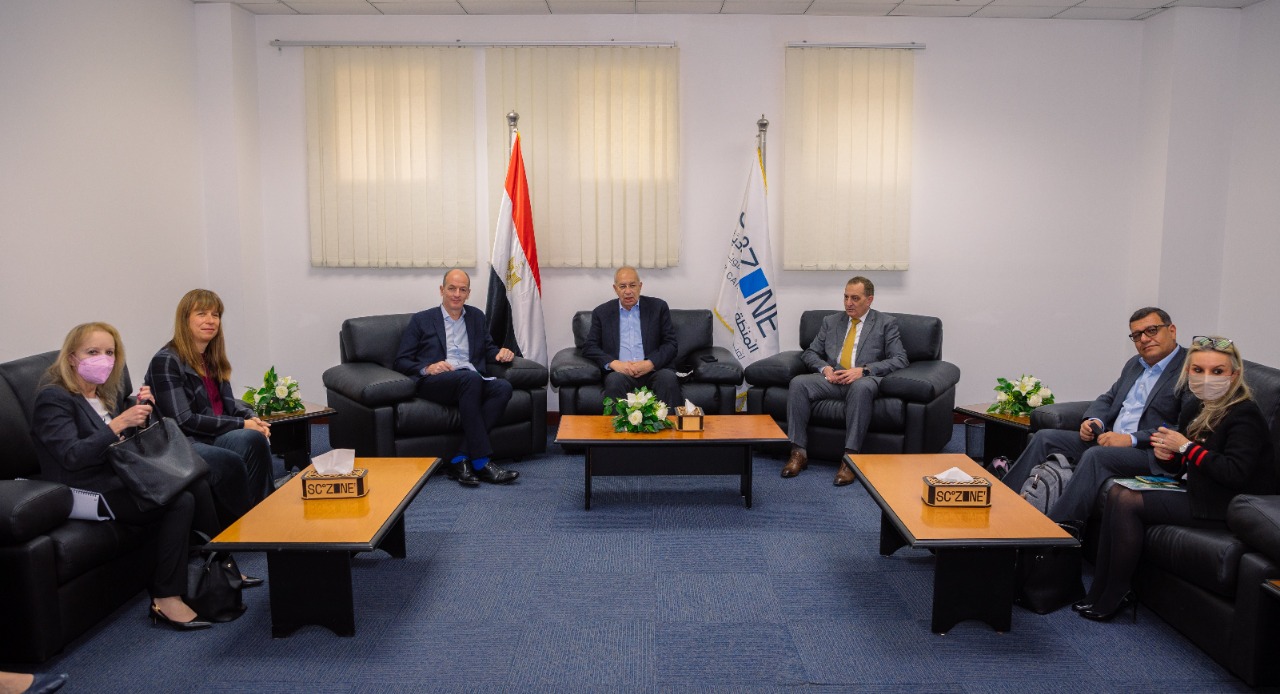 Books: Fathi Al-Sayeh
Within the framework of cooperation between the economic zone to the Suez Canal and the European Bank for Reconstruction and Development EBRD, and the technical support services provided by the Bank to the region in the first phase of cooperation between them, which included
Re-engineering and developing the priority services group, which will pave the way for the restructuring and digitization of investor services, Engineer Yahya Zaki, President of the Suez Canal Economic Zone, received Mr. The second phase of the technical support provided by the bank during the first half of this year, as this phase is based on the establishment of an integrated digital and interactive service, which enables it to fully manage the services provided and integrate the new services into a digital platform in accordance with the regulatory framework of the authority. *Engineer Yahya Zaki said:"The launch of the second phase of cooperation with the World Bank It comes with the aim of implementing a program to improve and raise the level of performance at the one-stop-shop for the economic zone, especially with regard to regulating the current status of services and special procedures provided to investors, and providing technical support to improve the level of services by raising the efficiency of human cadres at the one-stop-shop in addition to working To automate all services to simplify procedures and documents."8541
*The President of the Suez Canal Economic Zoneindicated that the Bank The European Union has made recommendations to the Authority's management regarding updating the regulatory framework for best practices in place in global economic zones, and implementing them within the region, which will be reflected in the performance of the business presented to investors, and thus increase its competitiveness within similar regions globally. For his part, Mr. Mark Bowman, Vice President of the Bank, expressed his happiness with this fruitful partnership to work on an interactive digital single window for investors (service One Stop Shop), and stated that the Suez Canal Economic Zone provided an example of how to speed up the process of offering digital services Especially after the repercussions of the Corona pandemic. *Mr. Mark Bowmansaid: "The Covid pandemic -19 has accelerated digital transformation across the European Bank region, Including developing digital tools and sharing knowledge about regulatory protection mechanisms, as well as accelerating corporate digital government services to improve ease and transparency of doing business, and at the end of The Bank has adopted its Digital Approach to drive the transition, which sets out an overarching framework on how the Bank will use its three tools of Investments/Policy Participations and Advisory Services/Supporting Digital Transformation in the economies it uses."26404
This comes within the framework of the support of the Ministry of International Cooperation and the continuation of the authority's cooperation with the European Bank for Reconstruction and Development (EBRD) in the field of technical and technical support for the development of the one-stop service at the authority's headquarters In Ain Sukhna, "Investors Service Headquarters", to provide them with a distinguished service, facilitate procedures and improve the level of service provision for companies wishing to invest in the region by virtue of the laws It serves the objectives of investment and contributes to creating an attractive and appropriate climate, especially those services for the establishment and issuance of all approvals and licenses necessary for the development of projects within the economic zone. It is worth noting that the one-stop service provided by the Economic Zone to its investors is part of the authority's strategy, which is based on digital transformation as one of the main pillars of its strategy for the
/4763, where the economic zone aims to provide competitive and simplified procedures for businesses that attract foreign investment, and create A hub for growth for both Egyptian companies and the workforce.
The European Bank for Reconstruction and Development is a multilateral bank operating on promoting private sector development and entrepreneurship initiatives in the 145 economies across three continents The Bank owns 280 a state in addition to the European Union and the European Investment Bank, and its investments aim at To make the economies in its regions competitive, inclusive and well-governed Green, flexible and integrated, Egypt has been a founding member of the Bank since it began operations in 2012, having invested more than 8.7 billion euros In 1280 a project in the country.